09 Aug 2023

Celebrating Athletic Excellence: Harold 'Sonny' Wilson

By Dr. Robert Reising

His modesty is genuine, yet often cleverly cloaked in quips or comic comparisons. He deflects adroitly, too, preferring that others garner praise and credit intended for him. In retirement, after decades of service to his profession, he gains his satisfaction not from possessing and displaying tangible evidence of his effectiveness but from discerning the success and happiness enjoyed by those whose lives he once touched as a coach or an administrator. He is not an easy man to interview, but he is surely an easy man to respect.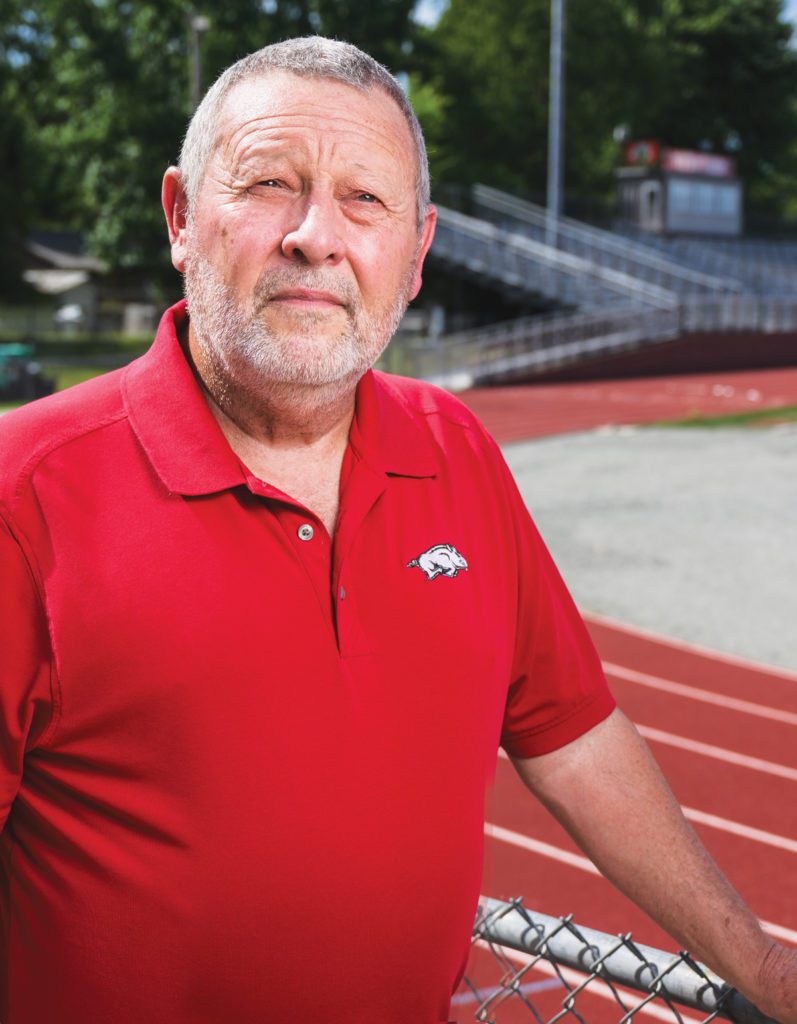 A few years ago, long-time Heber Springs coach Johnette Wilhoit Goldman christened Harold "Sonny" Wilson "a track guru," and echoing her belief was her colleague Dale Cresswell, another Arkansas Track and Field Hall of Fame (ATFHF) inductee. The pair proudly argued that Sonny laid the foundation for one of the premier track and field programs in the state, and, in the words of an unknown wordsmith, Heber Springs High "has the hardware to prove it." But self-effacing Sonny insisted his contribution was exaggerated, that it was cumulative, "a year-after-year-after-year thing," impossible to create quickly.
Sonny's beginnings were elsewhere. He was born in 1953, about 30 miles northeast in Batesville, to church-going parents, and was the beneficiary, in his words, of a "good, good, good upbringing." He gratefully adds that, with his brother, now a lawyer, he "grew up in a Beaver Cleaver home" and sensed early on that not everyone around him had enjoyed circumstances similar to his.
Simultaneously emerging was Sonny's growing passion for sports. He enjoyed participating, but he especially relished opportunities to study them. His 130-pound frame did not bode well for his otherwise acceptable football play, but he was enamored with track and field, the challenges in every track meet, and the exhausting demands of the field. The half-mile was his specialty as a performer, and he reluctantly admits to success as a high school letter winner en route to his diploma in 1971.
Health and Physical Education was the academic major Wilson chose at Arkansas State University (ASU), and, honoring his parents' wishes, he gave full-time attention to the academic. Nonetheless, in his free hours he continued his study of sports and athletes while nurturing a career goal that would permit full-time attention to both. Recently he admitted that after completing his ASU degree in 1975, "All I wanted to do was coach kids and have a little fun doing it."
"… coach kids," he did, and he had more than 'a little fun doing it.'" After experience in Mountain View and Siloam Springs, he launched the 30-year stay in Heber Springs (1979-2009) that brought him and his achievements state and national recognition. During twenty-two of those years, he introduced and developed a cross-country program and revived a sputtering track program, guiding the Panthers to 18 Conference Track Championships, five State Track Championships, 17 Junior High Conference Championships, four Outdoor State Championships, and one Cross Country State Championship.
Commonly, Sonny's work schedule was grueling, with "two-a-days" (that is, two practices a day for each sport) as the weekday norm. Assignments in three sports — cross country, track, and football — demanded many a twelve-hour day, 6 a.m. to 6 p.m. Yet he loved the challenges he met.
Married a few weeks after his university graduation, Sonny appeared to thrive on long hours and heavy responsibilities. With eyes fixed not on the past but on the future, he was not long in beginning part-time graduate work at the University of Central Arkansas. By 1989, the father of three children had earned both a master's degree in education and certifications qualifying him for posts in school administration.
Dr. Jimmy Patchell, now ASU's nationally celebrated coach, headed the list of youngsters coming under Sonny's always-positive influence while Panther Track and Field Coach: 48 who garnered All-State Track and Field honors, 28 who earned 39 event championships, and 11 who set state track and field records, seven outdoor, and four indoor. Two of Sonny's stalwarts vied for national honors at the prestigious Golden West Invitational Meet, held annually to determine the nation's (often the world's) high school best at a common site and absent variations in weather: Pole Vaulter Walter Mooneyham in 1988, Decathlon performer Brent Patchell, Jimmy's brother, three years later. At the Golden West and through Jimmy Patchell's heralded feats, Sonny reached his coaching nirvana.
Upon leaving Heber Springs in 2009 after serving in several administrative capacities, Sonny became an assistant high school principal in Batesville, where he could aid in the care of his aging parents. In 2020, when COVID-19 wiped out school attendance and mandated at-home distance learning for one year, it ended his 11 years of working in his hometown — a total of 45 in education.
A host of accolades have come to the "track guru" who shepherded innumerable Arkansas athletes to stardom. The Arkansas Gazette named him Track Coach of the Year in 1984, the Arkansas Activities Association, Coach of the Year three times, 1985, 1996, and 1997. The ATFHF honored him with its Meritorious Service Award in 2004 and seven years later — two years after ending his coaching career — with induction into its Hall of Fame.
In 2013, in its first year, Sonny Wilson gained induction into another Hall of Fame, the Honor Den at Heber Springs High, and in 2021 he witnessed the renaming of the track on which he had launched his fun-filled multi-decade sprint into Arkansas's athletic excellence: the Goldman-Wilson Track.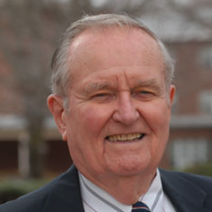 Latest posts by Bob Reising
(see all)