29 Sep 2022

Celebrating Athletic Excellence: Garland County's Paul Runyan

By Dr. Robert Reising

He was distinctive. At 5-feet 7-inches and 125 pounds, he was commonly the smallest male on a golf course and a challenge to see by fans with weak vision. Yet he was nothing but gargantuan and eye-grabbing in his impact. He earned respect far beyond America, first because of his superb play and later because of his superior pedagogy.  Clearly, Paul Runyan merited his nickname "Little Poison."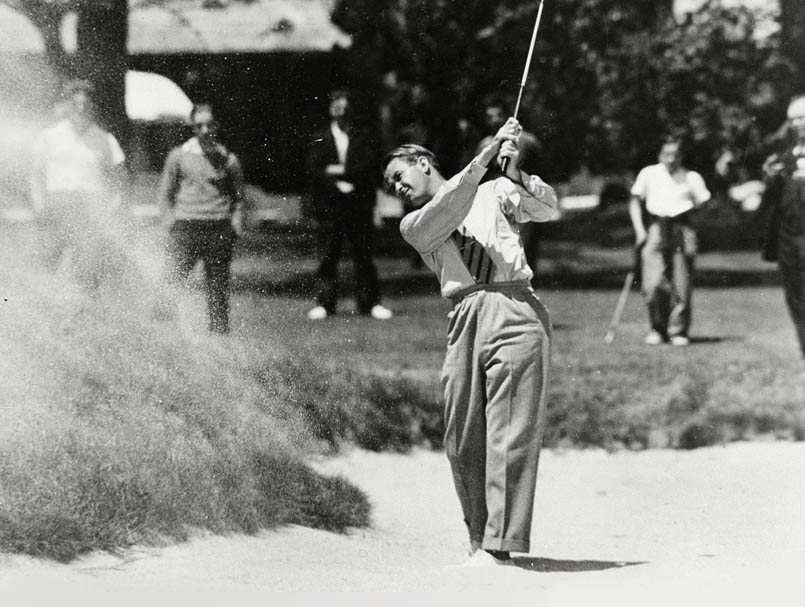 His life spanned the bulk of the twentieth century, and even before "the Roaring Twenties" roared, he had developed a passion for golf that was never to diminish. Born on July 12, 1908, in Hot Springs, he refused to take kindly to his father's dairy farm or the chores thereon. His mother's warnings and his father's whippings did little to convince him that he was about to embark on a life of frivolity and failure. During his earliest years, his favorite classroom was the country club golf course across from the dairy farm he abhorred.
He learned well and fast on it, and eventually developed an unorthodox swing that had him swaying back behind the ball and lunging past it, in his words, "to get more leverage." In contrast, his "short game" resembled the divine, its perfection indescribable. By age 18 he was the head pro at the Concordia Golf and Country Club in Little Rock.
Within a few years he had gone east as Assistant Pro at the prestigious Forest Hill Field Club in Bloomfield, N.J. His boss was a man named Craig Wood — the foe he was to top in an epic overtime clash a few years later.
The thirties catapulted Paul to the status of "poster boy" of the golf world. In the first half of the decade, at age 26, he captured his first PGA win at Park Country Club in Williamsville, NY. His 1934 triumph over the long-hitting Wood was sealed by an 8-foot putt for a par 4 on the match's second extra hole.
Four years later, at the Shawnee Country Club in Pennsylvania's Delaware Valley, he bewildered the power-hitting "Slammin' Sam" Snead — famous for his 270-foot drives — by overwhelming him 8 and 7, closing him out on the 29th hole. Prior to the stunning 1938 upset of the heavily favored Snead, Paul had warmed to the task by whipping five opponents in match play during sweltering conditions. Slammin' Sam termed Paul's play during the string of wins "not golf. It's magic." The Hot Springs native disagreed; he attributed his success to intelligence: "Before I'd go out to play in the morning, I'd soak in a tub of cold water. Before I had my lunch, I'd take another cool bath. I was getting stronger as the week went on, and they were all wilting."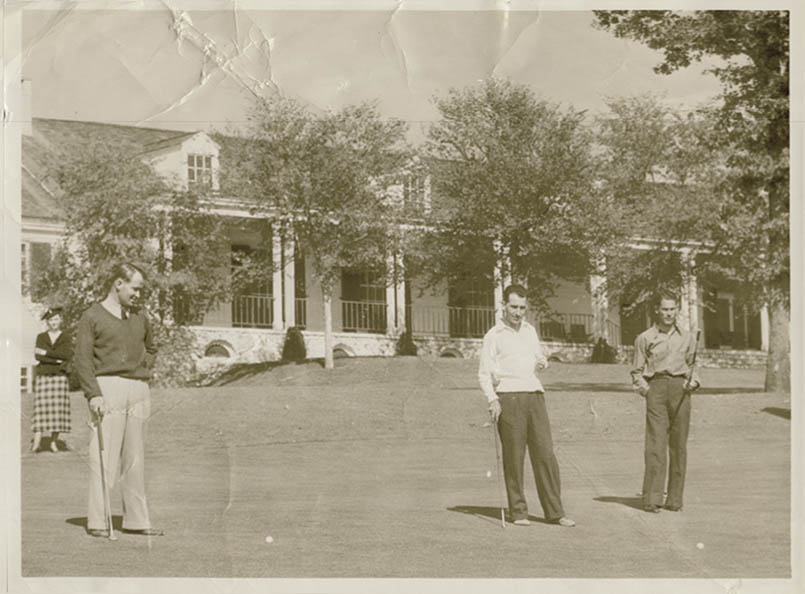 After another competition, Slammin' Sam said, "He'd sink a shot from behind a bush or chip dead to the cup from a gully or make a pitching-iron recovery from a bunker that I'd have bet 50-1 against."
Confident and clever, Paul confessed he took special delight in "being the little guy who has beaten the big fellows." And many a sizable professional fell to him and his strong, often spectacular, showings.
He was a member of the 1933 and the 1935 internationally revered Ryder Cup teams, tied for third place in 1934 in the first Masters, was among the top four finishers in three other Masters, and claimed the PGA Seniors Championship in both 1961 and 1962.
As he aged, Paul revealed he possessed expertise as a teacher of golf. The number of students he tutored, particularly in short sessions, grew as quickly as did his reputation for excellence. Soon he was helping hundreds (if not thousands) annually, professionals as well as novices, hustlers as well as housewives. One of the best known of the pros was Gene Littler, who in 1958 completed a 10-minute session and, three years later, captured the United States Open: "I learned a lot from Runyan," Littler proclaimed thereafter, in classic understatement.
Paul's talent as a writer soon emerged, too. He authored several books, including "The Short Way to Lower Scoring" in 1979, which is still labeled a timeless classic by the golfing community. He won 29 times on the PGA Tour. In 1990, he was inducted into both the World Golf Hall of Fame and the World Golf Teachers Hall of Fame, a pair of honors celebrating the range of Paul's contributions to the sport to which he devoted his long life.
He continued to give lessons through March 8, 2002, and on the following day, he made himself available in the local clubhouse to meet anyone in search of a golf tip. Two days later, pneumonia hospitalized him, and on March 17 — St. Patrick's Day — he died.
Hot Springs, Garland County, and the 501 will always be proud of the "Little Poison" who burst into a "Big Power" in the world of golf.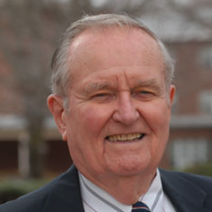 Latest posts by Bob Reising
(see all)