05 Nov 2023

Celebrating Athletic Excellence: Garland County's Natalie Jennings

By Dr. Robert Reising

She looks and sounds healthy, and her activities and achievements reinforce an image of health and fitness.

Yet her medical records disagree.

For the last five years, they identify her as a victim of cystic fibrosis, a terminal illness that affects her lungs, liver, and pancreas and demands regular medical surveillance and periodic treatments at Houston's Baylor Medical Center, miles from her Garland County home. 
Twenty-year-old Natalie Jennings has begun her journey into adulthood, certain to be at least as challenging and inspiring as it is successful and fatiguing. "I hope to live many more years," explains the Henderson State University (HSU) Cross Country stalwart, adding "we can never fully appreciate life until we've struggled all my struggles helped make me a determined and dedicated athlete."
Since Natalie's 2003 birth in Garland County, she has enjoyed the unqualified, Christianity-enriched support of her parents, Charles and Melissa Jenkins, owners of the spacious Back Porch Grill on Lake Hamilton, where she works part-time. Her three siblings, an older sister and two younger brothers, also attend school–Jessica at Ouachita University (where she runs Cross Country) and C. J. and Samuel at St. John's Catholic School, where Natalie completed her early education in 2017.
Faith in the Almighty, productive labor and quality education unite the family in a commitment to purposeful lives. Without incident, a healthy Natalie sped through St. John's while, thanks to her father, cultivating capabilities in a variety of sports. In the fall of 2016, Coach Jeff Haynes welcomed her into his Track and Cross Country Programs at Lakeside High School.
She earned his respect quickly. In her first year, Natalie garnered All-State honors in Cross Country and in her second, 5A All-Conference honors in Cross Country before again capturing All-State honors in Cross Country. During the subsequent track season, she won the mile and the 800 at the 5A All-Conference Meet and runner-up honors in the latter at the Arkansas State Meet.
In the same spring, however, the ominous, debilitating impact of disease emerged. Slowly but ever more frequently, the mysterious enemy within Natalie's body wreaked its havoc, until eventually a diagnosis of cystic fibrosis was undeniable. Slowly, too, becoming more crucial were excursions to Houston for more sophisticated treatment than available in Arkansas.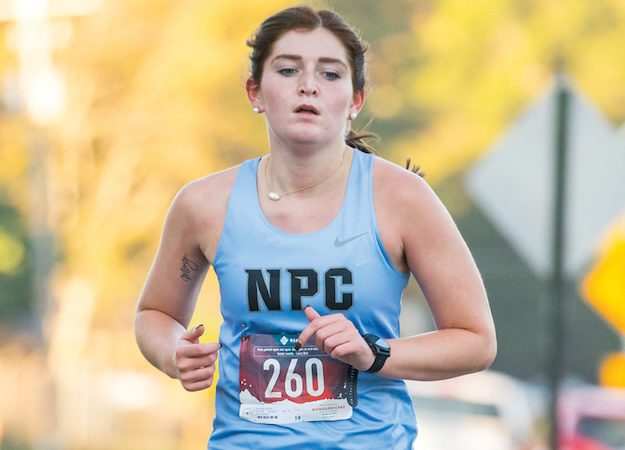 Life had changed for Natalie. Thereafter she was always to live and compete while a foe silently threatened to become increasingly debilitating. But even with what the attractive female termed "my daunting disease," she continued "to run well and defy expectations." As a junior, she claimed a third All-State Cross Country title before COVID-19 forced closure of all state schools. In her final year of high school she proved for a fourth time that she was the state's best Cross Country runner while also winning the 5A Conference's runner-up trophy in the 800. Then in May of 2021, just weeks before her Lakeside High School graduation, Natalie was hospitalized with pneumonia and could not compete in the state meet.
She left the school with special insight into her ailment: in each of three years, she had completed a three-credit course in biomedicine taught by Coach Fields which included units on cystic fibrosis.
She also departed with records at Lakeside High that she continues to hold, the fastest times ever in both the mile and the 800. The CHI St. Vincent Health Award, which honors Arkansas student-athletes who have overcome health challenges with grace and humility while inspiring their team and community, came to Natalie as well, accompanied by a wish from Make-A-Wish® Mid-South. "I have continued to volunteer with Make-A-Wish®, she explains, "to try and show my gratitude for the wish I received."
In the following year, however, Arkansas Tech University proved to be "a bad fit,'" forcing Natalie to transfer to National Park College (NPC), a two-year institution in her home county. There, she thrived. She completed her basics in what she labeled "a personalized learning environment [with] many great professors who were understanding of my illness and practices."
Additional success accompanied her cross-country performances in her lone season of NPC competition. She aided her team in every one of its six meets, taking second place in the Van Davis Memorial 5K, sixth place in the Carl Albert College Invitational (in Poteau, Okla.), and ninth place in the Bucks XC Season Opener. She was also NPC's top finisher in the Lois Davis Invitational, in which the Nighthawks failed to rank as a team because of their inability to enter a full squad.
Natalie confesses that "I greatly enjoyed my time at NPC," where guidance led her to transfer to Henderson State University with junior standing and a major in business and marketing. She is now a valued member of the Reddies' 2023 Cross Country Team, which is currently exceeding pre-season predictions with a pair of third-place finishes in its opening meets.
Natalie continues to be a marvel in the nation's athletic world. Her relentless zeal to compete, her admirable performances, and her unflagging spirit merit respect far beyond the 501's measurable limits.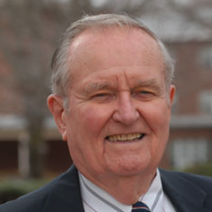 Latest posts by Bob Reising
(see all)