09 Oct 2023

Celebrating Athletic Excellence: Dandra Thomas

By Dr. Robert Reising

Dandra Thomas.

It is impossible to forget her. She was like a meteor that sped across the skies, captured the world's wonder … and all too soon, suddenly and inexplicably disappeared from view. Although the Conway native lived only 27 years, so stunning and superior were her successes, athletic and otherwise, that language is challenged to describe her impact.

In 2023, twenty years after her passing, many an Arkansan maintain the state will never see her like again.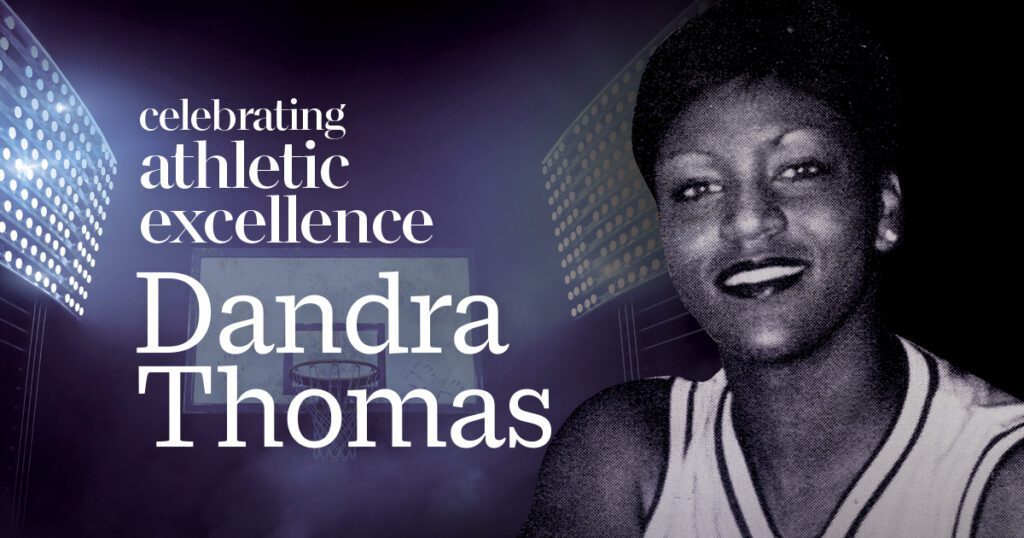 The beautiful daughter born to Danny and Sandra Thomas on April 24, 1976, never lacked intelligence and affability. Nor, her mother recently noted, was their first-born ever less than enthusiastic about games and sports. From birth, it appeared, Dandra Thomas possessed a range of capabilities beyond the norm.
The values and responsibilities contributing to her development at home prepared her handsomely for those she confronted in the schools of Conway. Thus, her elementary school years saw her enjoy admirable academic success. During the same period her father, an All-American basketball player at Hendrix and a former public-school coach, informally refined her skills in several sports. By middle school, Dandra's meteoric flight to stardom was "ready for takeoff."
Retired coach Janet Taylor recalls that as early as sixth grade, Dandra caught her eye on the school playground with her uncommon speed and dexterity The following year, Taylor became Dandra's first public school coach; two years later, Taylor was tapped to head two Junior Varsity programs for girls' volleyball and basketball, in which Dandra starred.
With Dandra at her spectacular best, the ninth-grade basketball team launched a 140-game winning streak, a feat not seen before nor replicated since. As a sophomore, Dandra led the Varsity to its first State Final appearance. A year later, she set the school's single-season scoring record with 470 points, and by graduation, she was the program's career scoring leader with 1,279 points.
Nor were her volleyball achievements less astonishing. All-State honors again fell to her, just as she had twice claimed them for basketball. In 1993 the Arkansas Democrat-Gazette named her the Female Athlete of the Year, acknowledging, too, that her achievements in track and field's 400, high jump, and discus elevated her to three-sport primacy in the Natural State.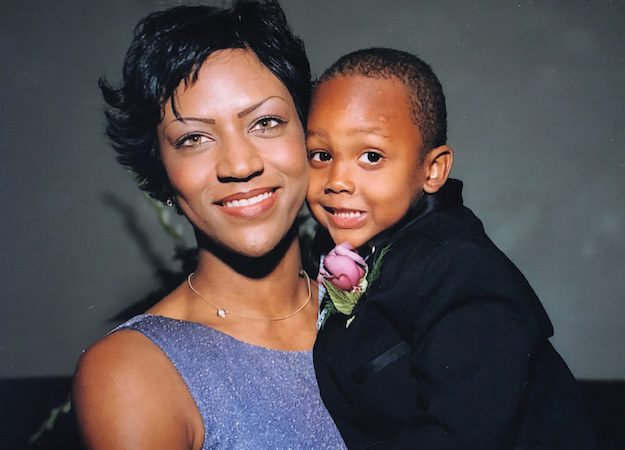 In 1994 Dandra earned the inaugural Ruth Doyle Award for a female senior athlete, and in 2019, she gained posthumous but inaugural Induction into Conway High's "brand new" Wampus Cat Hall of Fame.
High praise flowed from Coach Taylor when recently labeling Dandra "A phenomenal athlete and a better person … [with] an infectious laugh … a once-in-a-lifetime player." She was not alone in that assessment. Coaches and fans alike of a generation ago shared similar sentiments about Dandra throughout her school years. Even her informal softball play did not escape judgment: it garnered only superlatives.
Yet sports alone had not consumed all of Dandra's extra-class time. Her voice, beauty, poise and personality combined to earn her numerous invitations to appear and sometimes sing in parades and pageants. One observer delighted in publicizing that "It was not unusual for her to sing the National Anthem at a game before she would play. She was Conway High's Beauty Review Queen in 1993 and participated in other pageants [showcasing] her many talents."
Soon thereafter, Oral Roberts University in Tulsa won the battle for Dandra's considerable athletic skills. But two years after enrolling in the evangelical university, she transferred back to her home-city institution, the University of Central Arkansas (UCA) in Conway, where she completed her degree in Communications in 1997.
Back on native soil, Dandra again excelled in basketball and volleyball. Lettering in both, she was at her basketball best when she poured almost 900 points through the nets and snared almost 500 rebounds in just two seasons while earning a spot on the Gulf South Conference All-Tournament team in 1997.
Recently, Basketball Coach Ron Marvel recalled the many memorable moments that Dandra brought to her UCA teammates on their bus trips together. Her voice, the veteran coach labeled "real pretty," while nostalgically emphasizing that Dandra's "teammates loved it." Her singing transformed their dull hours into delightful ones, he explained.
Similarly, UCA students interacting with her on campus found her not merely beautiful but also warm and helpful, an asset worthy of the title that she won, Ms. UCA Ebony. Dr. Ronnie Williams, the retired UCA Dean of Students, fondly recalls that Dandra's "personality lit up a room," and in 2023 her mother conjectured that her daughter "probably did more for race relations than anyone else in Conway."
Undoubtedly, ahead for Dandra, the tall and talented mother of Breylin Smith, UCA's quality football quarterback of recent years, lay decades of effectiveness and popularity in sales, broadcasting, and/or singing. Tragically, however, in 2003 a fatal automobile accident dashed those hopes and left admirers to grope for words capturing the depth of their sorrow as well as the enormity of the talents prematurely lost to them.
Perhaps at such a moment, it is well to recall the words of playwright Thornton Wilder, who declared that "the highest tribute to the dead is not grief but gratitude."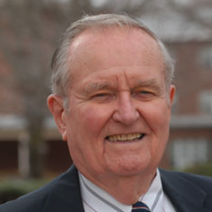 Latest posts by Bob Reising
(see all)