30 Jun 2021

Celebrating Athletic Excellence: Cleburne County – Walter Mooneyhan III

By Bob Reising

He is as cordial as he is competent, as energetic as he is effective.

Now Senior Director of Associate Relations for the Walmart Corporation headquartered in Bentonville, Walter Mooneyhan III has built on public school and college athletic success and decades of ever-mounting responsibilities in Human Resources to win respect both in and far from "The Natural State." At age 51, he has secured his place in Arkansas' Track and Field history while continuing to be an asset to a globally significant enterprise.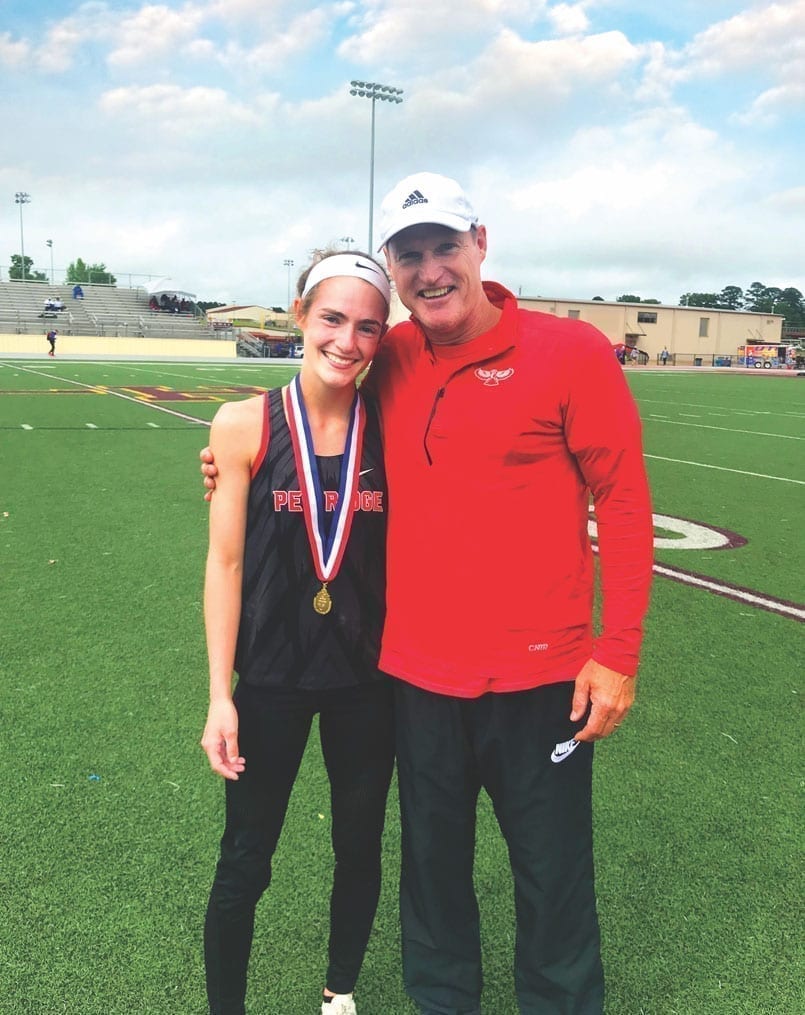 Born in Heber Springs, a city he labels "great," Walter enjoyed a childhood he terms "awesome" and an adolescence he recalls fondly. His older pole-vaulting twin brothers and his two younger sisters aided in keeping sports at the forefront of family conversations as he moved through his K-12 education. Pee-Wee Football introduced him to a sport that he played for four high school Varsity seasons and at which, as a 140-pound inside linebacker, he was but "a little bit better than average." No such assessment, however, fell upon his skills in the activity to which his brothers introduced him in seventh grade. Allen and Andy were the state's AA Track Meet's top two pole vaulters in 1984, its second and fourth best a year later—Walter, easily their equal soon thereafter.
By 1987, Walter was consistently vaulting 15-feet, and in the state's AA Track Meet that year he not only topped the field but also shattered the state's AA record of 14-feet, 9-inches with a 15-feet, 4 1/2 inch vault that in 2021 remains the best ever in Heber Springs' reclassified AAAA. A week earlier, at the Meet of Champs, he had vaulted even higher, resetting the overall classifications' state record with a 15-feet, 9-inches.
The Arkansas Gaz surprised no one when it named him 1987's "Athlete of the Year," and as 1988 dawned, his name appeared with increasing frequency in discussions of the nation's most promising high school pole vaulters. He soon proved that elevated distinction to be accurate. Before graduating in the spring of the year, he had claimed championships in the State AA Track Meet; Arkansas State University's Top Gun Indoor Meet; and the Meet of Champions at Heber Springs. At ASU, he vaulted 16-feet to become the state's first high schooler to reach that coveted mark; on his home campus, he zoomed to a 16-feet, 4-inch vault, that, to this day, is the highest mark ever registered at his school.
None of his feats escaped the attention of Guy Kochel, the legendary Arkansas State University coach lauded for his expertise in pole vaulting. Walter welcomed an invitation to continue his education in Jonesboro, and within two years, while majoring in English and in Physical Education, he had earned national success and acclaim. In the winter of 1988, the ASU pole vaulters swept the American South's indoor title, in the spring of '89, the Conference's outdoor title.
"Friends for life," Walter recently labeled his ASU teammates, comrades possessing special athletic skills with whom he has forged a bond, indefinable but undeniable, to be cherished always.
Significant changes loomed, however. "Personal reasons" abruptly forced his departure from his ASU studies as well as from pole vaulting. He completed the B.S. in Organizational Management at John Brown University in Fort Smith in 2000; his beloved sport, he "did not touch for 25 years."
Human Relations (HR), global and domestic, demanded Walter's rare combination of "People Skills" and business acumen. A variety of positions preceded seven years as Complex HR Manager with Tyson Foods, followed, in 2007, by a trio of increasingly responsible posts with Walmart leading to the Senior Directorship he assumed in 2018.
Walter continues to celebrate "the disproportionate — the overwhelming — favor from the Almighty" that has come to him. He feels especially blessed that, seemingly from birth, he has possessed "the wisdom to learn from others," including his siblings and his high school coach, Harold Wilson, and that every member of his family merits the label" a nice person": Stacy, his wife since 1993, and his children, Nicklaus (as in Jack) and Cassidy (a pole vaulter at South Dakota State University).
The honor that fell to him in January of 2014, induction into the Heber Springs Panther Den of Honor, he delights in, just as he does his return to pole vaulting as a registered volunteer in Pea Ridge, where he resides. Cleburne County and the 501 are proud that such a modest, accomplished human has his roots in their soil.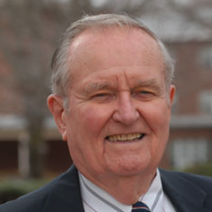 Latest posts by Bob Reising
(see all)