31 Dec 2021

Celebrating Artistic Excellence: Israel Getzov

By Donna Lampkin Stephens

At 3, Israel Getzov (Izzy) wanted to be like his older sister and learn to play violin. Their Chicago family wasn't musical at all, he said. She later switched to cello and eventually quit music lessons around age 11.

Izzy, however, had found his calling.

Getzov, now 45, is Music Director of the Conway Symphony Orchestra (CSO), Music Director of the Little Rock Winds, and Professor and Director of Orchestras at University of Central Arkansas.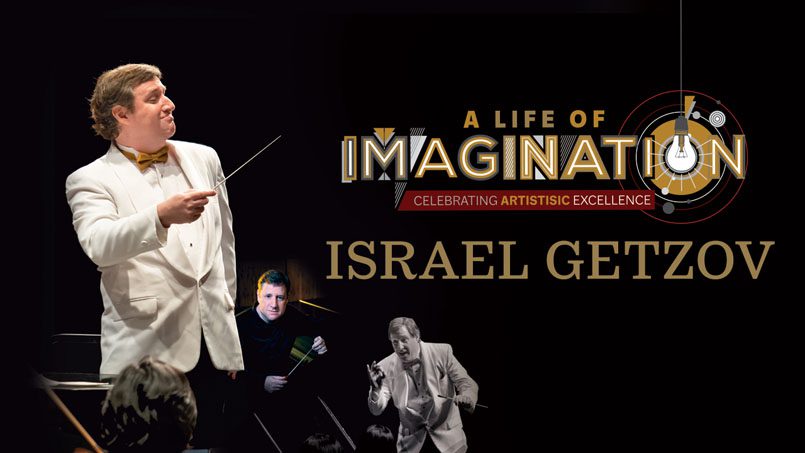 "I don't know if I would say 'prodigy,' but I would say I was advanced," Getzov said of his musical beginnings. "I was always into orchestra. That was always my first love. What attracted me the most about it was the community aspect, the depth and breadth of stories and the emotions that are told."
"Fortunately for me, one-third of the orchestra is made up of violins. It was a good match for me."
While he also studied piano, percussion, and viola as a teenager, the violin was his main instrument. He remembers attending a Chicago Symphony concert when he was in fourth grade. At nine, he began playing in youth orchestras. At 14, he joined the Chicago Youth Symphony. At 17, he entered the Civic Orchestra of Chicago, a training orchestra of the Chicago Symphony.
"It was mostly for college and young professional musicians, but I was a senior in high school," he said. At 15, he began asking college recruiters how he could become a conductor.
Getzov earned his Bachelor of Music degree in Violin Performance at what was then Chicago Musical College of Roosevelt University. He then went straight to the Cleveland Institute of Music, where he spent a year pursuing a master's degree in Orchestral Studies before leaving that program early to study conducting. He earned his Master of Music in Conducting at Cleveland.
He skipped his 2001 commencement ceremony to audition in Little Rock for the position of Assistant/Associate Conductor of the Arkansas Symphony Orchestra (ASO). At 25, he got the job. He also played in the orchestra and was a member of one of the string quartets. After he was hired at the CSO and UCA in 2005, he curtailed some of his ASO activities to focus on conducting.
"Conducting is a funny thing," he said. "It takes 15 minutes to learn and a lifetime to master." After all these years, he still remains in awe of the drama and sounds of the music.
"And the fact that it takes a community of people, a team, to execute," he said. "It takes a village. It's an undertaking to put together great concerts. Everybody knows their role, and everybody participates and gives what they can. You can't do it alone. What you can say as a group of 70, 80, 90 musicians — you can't beat that."
He is intentional about programming for the CSO. At the Concert in the Park in September, he chose music by William Grant Still, a Little Rock born and raised composer.
"He is the dean of African American composers," Getzov said of Still. "Right now, people all over the world are rediscovering his music, and we also are here in Central Arkansas. This is our music." "This is like the people in Vienna playing Mozart or Brahms. We are very proud to go to the places and breathe the same air Mr. Still breathed and share what the meaning of the music is, not just what the meaning was, but what it is and hopefully what it will be for the future."
Similarly, during the Dec. 4 It's a Wonderful (Conway) Life! concert, the program included the suite from the classic film. "It's underplayed, and it was great to have the opportunity to feature that," he said.
Getzov, who was promoted to full professor at UCA in August, is excited about what 2022 will bring for the CSO. "We're doing a concert of American music to finish our season, and we're preparing for the transition to the new concert hall in the Windgate Center for Fine and Performing Arts, set to be completed next fall on the UCA campus. It's very rare that orchestras have the opportunity to open a new hall." While the CSO will retain some presence in Reynolds Performance Hall, Windgate will become its primary performance venue.
Among his proudest accomplishments is the CSO's performance of all nine Beethoven symphonies under his artistic leadership, completed in fall 2019.
Getzov has cultivated numerous international relationships for years and lived in China for an extended period. Upon his return in 2014, he moved to Conway from Little Rock.
"It's comfortable and the right place to live, especially now," he said. "I'm very focused on other cultures and always will be. Traveling and making music in different places will always be part of my life, but Conway is the perfect home base for me, and I'm thrilled to be a part of a community that embraces the arts and artists."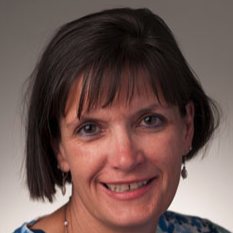 Latest posts by Donna Stephens
(see all)