27 Oct 2021

Celebrating Artistic Excellence: Dero Sanford

By Stefanie Brazile

Artists see the world through a unique lens and Dero Sanford has made a successful career using his creative perspective to photograph food, models, architecture, and lifestyles.

"I've been to amazing places like Costa Rica, Hawaii, Africa and Honduras," Sanford said. "Good clients and good work have made for a good life. I've done some fun, fun things. God has blessed me immensely."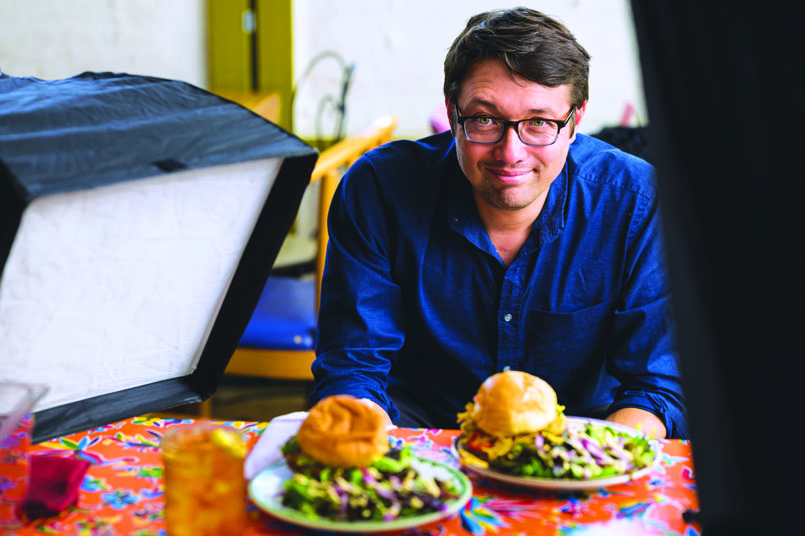 His interest in capturing life on film began when he took a class in high school. Because of the raw talent he showed, friends and family encouraged him to pursue photography. He enrolled in Oklahoma State University Institute of Technology, which was considered one of the best photography schools in the nation at the time. Sanford earned an associate's degree in photography, then moved back to Little Rock and started working for an architectural photographer.
After a year, he wanted to move into advertising and started branching out, working for a monthly magazine in Arkansas for about a year. Ultimately, Sanford started a photography company and has been in business for more than 20 years. As an outgrowth of that work, he founded a modeling agency as well.
He travels a lot as he works for mega-companies like L'oreal, Kraft, Walmart, Hewlett Packard, Palm Beach Tans, Terminix, Sedesco, The New York Times, and The Wall Street Journal, to name a few. But Little Rock is home base for him and his son, Solomon.
Sanford is half-Korean and moved to Arkansas with his American-born father and younger brother as a child. After his father died in a car accident, he and his brother were adopted by a family in Russellville.
"I was raised by the most loving people you could possibly imagine," he said. "They had four kids and adopted 11 children, and even hosted foreign exchange students. It was an amazing, eclectic upbringing and it has definitely influenced how I interact with people today."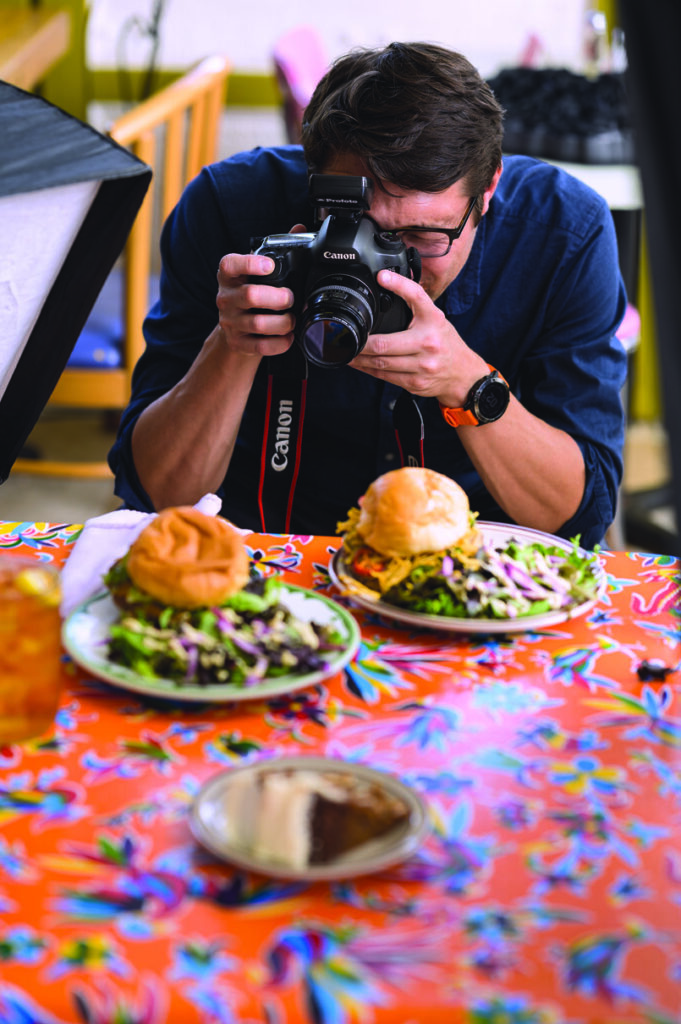 The way a photographer relates to his subjects impacts the final product and on his website, thinkdero.com, Sanford bills himself as a very personable professional who is passionate about painless photography.
His craft has carried him to large cities and tropical islands, but he hasn't forgotten his neighbors and how he can help his community. "During the pandemic, my work completely dried up," Sanford said. "I started donating my time to restaurants to help them promote their food and stay open."
He was more than qualified to do this because of his extensive experience shooting food. One might think that is the easiest job, but Sanford has the inside scoop. "I treat it like I treat people," he said. "There are trends in food photography. There is a similar lighting style and good planning turns out to be good pre-production. So, with our food shoots, we have several meetings before it ever happens."
Sanford said a team of at least five people is involved in the shoot, including a food stylist and a chef to oversee the recipe. He works for a client who wants to convey a message, a vibe, a particular brand. During the planning stage, the background, tablecloth, silverware and napkins are discussed. They even talk about the recipe and whether it will be made fresh or photographed frozen.
There are industry tricks that make the food look delicious throughout the photography session. One trick is to pour gelatin into a cup of coffee and let it chill overnight, so when you put whipped cream (actually shortening) on it for the photo, it won't melt away.
They also mist fruit on desserts so that the produce looks fresh and most desserts are shot frozen. Sanford said that hot wings are flash-fried so they look good, but you wouldn't want to eat them. And the most challenging item to photograph is — drumroll please — hamburgers.
"We'll bring 10 packages of buns to the shoot to get one good set," Sanford said, laughing.
Whether he's taking digital photos, using drones, or the latest technology — the RED Digital Cinema camera that shoots 8K — he's immersed in his art.
"No matter how big the job is, you've got to do your best — even if it's free — because it represents you."