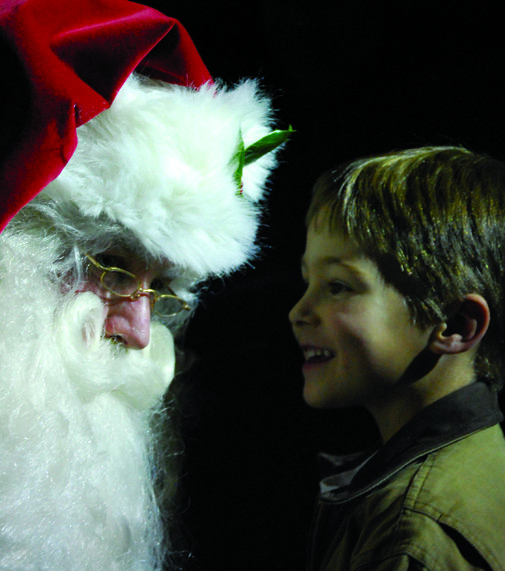 30 Nov 2015

Celebrate the holiday spirit with the Conway Symphony

Posted at 10:30 AMh

in

News

The Conway Symphony Orchestra will present its holiday performance, 'Tis the Season with the CSO, at 7:30 p.m. Saturday, Dec. 5, in Reynolds Performance Hall at the University of Central Arkansas.


The concert will feature festive musical favorites, special performances by the Voices of Central Arkansas, Hornaments and all the best parts of "The Nutcracker" with the Arkansas Festival Ballet. The big guy in red will be there too, so individuals are encouraged to bring a camera for a family photo.


Single tickets are $18-$38 for adults, $6 for children/students and $10 for UCA faculty/staff. There is also a discount rate of $15 for groups of 10 or more. Tickets are available from the Reynolds box office, 501.450.3265 and uca.edu/tickets. The concert is underwritten by Conway Corporation with guest artist support from Smith Ford and Morgan Keegan, and hospitality support from Simmons First National Bank and Julie's Sweet Shop.


Conductor Israel Getzov is thrilled to present this audience favorite each year, with a popular roster of songs and guest artists. "This year we're featuring music from 'Polar Express' and 'Frozen,' as well as amazing guests from the Arkansas Festival Ballet and Voices of Central Arkansas. There's no better way to start your holiday season!"


Families are invited to come early for Nutcracker Sweets, a children's activity featuring the stories of "The Nutcracker," crafts, cookies and punch, plus a chance to meet the ballerinas and the maestro. Held next to the performance hall in Brewer-Hegeman Conference Center, the event will be 6:15-7:15 p.m., and is hosted by the volunteers of the CSO Guild.

Tickets are $5 for children, available by phone at 501.269.1066, or at ConwaySymphony.org. There is no charge for accompanying adults.


The CSO is excited to welcome back audience favorite guest artists to share the stage. The Arkansas Festival Ballet, with artistic director Rebecca M. Stalcup, is a repertory dance company dedicated to classical ballet training and performance. With new choreography and costuming each year, the talented dancers bring a fresh take to a familiar story.


Voices of Central Arkansas (VOCA) is an award-winning, auditioned choral program for third-through 12th-grade singers. Along with the youth choir, their voices add the perfect touch to the beauty of holiday music. New to the holiday concert, the brass group Hornaments, under the direction of Brent Shires, will bring even more jolly notes for the audience to enjoy before and during the performance.


You won't want to miss this chance to celebrate the season with the CSO! The Conway Symphony Orchestra brings professional concerts, exciting guest artists and high-quality music to the Central Arkansas community. For more information on concerts and other programs, visit ConwaySymphony.org or call 501.269.1066.