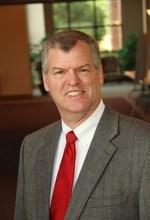 06 Jun 2014

CCS taps Henley for new position

Posted at 2:31 PMh

in

News

The Conway Christian School Board has named Richard W. Henley its first president/CEO.
"CCS recognizes that we are in a position to see substantial growth and to move our school forward in an exciting and God honoring way," said board chairman Arnold Hameister. "As we considered the best way to make this happen, we came to understand that we needed to restructure our organization to better equip us for this growth. Mr. Henley has the leadership skills and business know-how to lead us in this new direction. His focus will be on improving the business of the school, even as we continue to strive to improve all areas of CCS."

Gloria Massey, who is the head of the school, added, "During a recent accreditation team visit, the accreditation chairman mentioned that the right person may very well be someone who is already a part of the CCS family. It was also recommended that the person be someone that loves CCS, Christian education and knows the city of Conway. God has provided just the right person that fits all of these recommendations 'for such a time as this.' "

Henley was the owner and broker of ERA Henley Real Estate in Conway from 1995-2014. As president/CEO, Henley will be responsible for all facets of CCS.

"I can say without a doubt that I've never felt so clearly the prompting of God in my life," Henley said. "There were far too many 'coincidences' with things that happened both within the school and within my personal life to leave any doubt that these changes are according to His plan. So I find myself leaving the world of real estate where I have enjoyed being for the past 21 years and leaving it probably 10-15 years before I'd expected to do so."

Henley has been on the CCS board for the past five years and the board chairman the last two years. He outlined his new role at CCS:

"To work with the school board to develop and clarify the CCS vision, and communicate that vision with current CCS staff, families and the Faulkner County community.
"To facilitate improved relationships within the school and with the community.
"To work with Mrs. Massey, principals and the pre-school director to continually improve our 'product.'
"To bring the vision to fulfillment."

Henley and his wife, Amanda, have been an active part of the CCS family since 1999. They have three children: Will, a 2013 CCS graduate, and CCS high school students Katie Jo and Caroline.

Conway Christian School has served the Christian families of Faulkner County since 1992. The school's mission is "To glorify God by assisting families in the Christ–centered, biblically-directed education of their children."

Henley described the brief version of the vision to include lower tuition rates to allow more Christian families access to the school and increased funding for tuition assistance for families that may have short-term financial struggles. "Simply put, we are NOT in the education business to make money, but to assist Christian families with the education of their children and we want to make that available to as many as we possibly can."

The vision also includes an Increase in teacher pay and financial preparations for the construction of the remaining buildings planned for the CCS campus including an auditorium and additional classroom space.

"The final point I'd like to make is actually the driving force behind the existence of CCS as well as my interest in working to grow the school. Surveys for several years have shown that about two of every three kids raised in evangelical churches today will leave the church. Some will eventually return, but this is a critical problem with God's church. Our local churches simply don't have the kids for a long enough period to teach them all they need to know. And, even with wonderful Christian teachers and administrators in our public schools, this is no longer the place to assist the churches.

"The Christian school, in particular CCS, is designed to support the local church and the Christian family in this important task of raising Godly children… while at the same time giving them an amazing overall education with strong academics, sports and fine arts included."