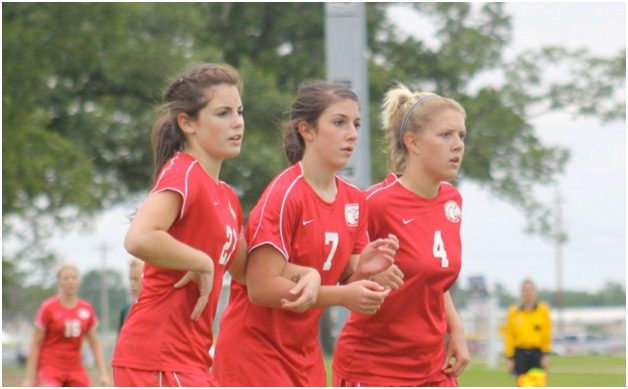 25 Apr

CCS Lady Eagle soccer team headed to state tournament

For the fourth consecutive year after joining the AAA, the Conway Christian Lady Eagle soccer team qualified for the state tournament with a decisive victory over Jonesboro Westside with a score of 6-0.

"I'm very proud of this team's accomplishment!" said coach Ancil Lea. "The AAA added more teams to our conference this year making it more difficult – but, the girls focused, won and qualified.


"They are champs!"


Lea cited the team's defense in the squad's success. "Our winning starts with a great defensive effort," said Lea. "Our back line has played stellar this season. They have played with skill and lots of heart."


The defensive back line includes Reagan Coffey, Jenny Adolf, Kimmie Hays and Allison Lea.


"It also helps that we can have a distributed offensive attack as well." Anna Cain and Sumerlin Criswell both scored two goals each with Sarah Nekonchuk and McKinley Wallace each scoring one goal each in the Westside win.


The Conway Christian soccer season continues Thursday, April 27, against Batesville Southside.

Game time is 5 p.m. for the girls and 7 p.m. for the boys. The AAA state soccer tournament begins Thursday, May 10.