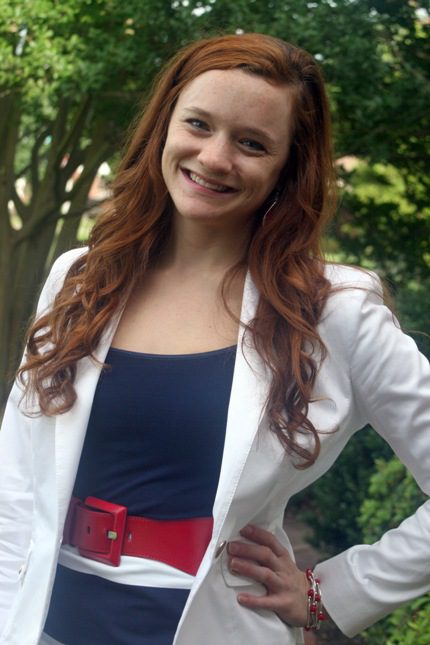 03 Nov 2014

CCS graduate selected for program

Posted at 11:34 AMh

in

News

Robbi Riggs of Conway, a graduate of Conway Christian High School and current Lyon College student, recently spent four days engaged in intense learning, discussion and enrichment as an attendee of the Hesselbein Global Academy for Student Leadership and Civic Engagement. Fifty students, representing 28 countries from around the world, were selected to attend the Academy via a rigorous application process. The Academy is held at the University of Pittsburgh and is sponsored by Frances Hesselbein.

The students were divided into groups of five with proven leaders from around the world serving as their mentors. In addition to participating in interactive lectures and problem-solving scenarios, they were tasked with working in the Pittsburgh community to help a non-profit organization with real world challenges. The students were learning how to be effective, ethical and innovative leaders. Participants worked alongside distinguished mentors who shared their expertise and provided dynamic leadership training. Students emerged from the academy with the skills and experience to excel as global leaders.


The mission of the Academy is to inspire, develop and reward accomplished student leaders to meet the challenges of tomorrow. The vision is to produce a cadre of experienced, ethical leaders equipped to address critical issues throughout the world. Through dynamic global mentorship, training, and service opportunities, student leaders of today will become the business, community,and government leaders of tomorrow.


Frances Hesselbein is one of the most highly respected experts in the field of contemporary leadership development.