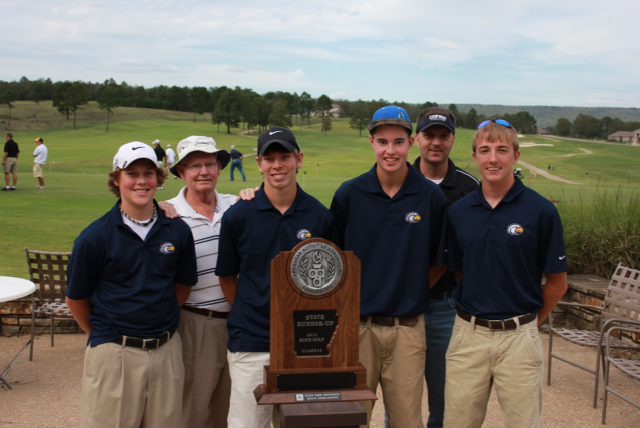 04 Oct 2012

CCS boys' golf team finishes second at state

The Conway Christian boys' golf team finished second in the class 2A state tournament this past Monday at Chamberlyne Golf Course in Danville.


Seniors Jarret Bowden (83), Shane Starkey (84) and Brandon Helms (88) all posted scores in the 80s, giving them a team total of 255 and a second place finish, the highest finish ever for a CCS boys' golf team.
Conway Christian came within four strokes of winning the state title.

Jarret Bowden and Shane Starkey earned all-state honors.