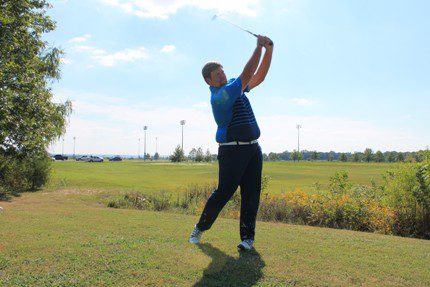 27 Jun 2017

CBC's Harmon receives second All-America honor

Central Baptist College men's golfer Austin Harmon was recently recognized today by the Golf Coaches Association of American and PING as a third team NAIA All-America. It was Harmon's second recognition of the 2016-17 season.


"Austin was a four-year letter winner for us and was a solid student and hard worker," said head men's golf coach and athletic director Lyle Middleton. "He had a great career, winning multiple tournaments and was a leader."


Earlier in the summer, Harmon was recognized by the NAIA as a second-team All-America. He joins three other AMC golfers, all from William Woods, on the GCAA's list.