09 Nov 2022

CBC wrestling opened season on Sunday

WILLIAMSBURG, Ky. – Competing for the first time this season, Central Baptist College wrestling was on the mat recently at the Rollins Center for the Patriot Open. CBC had 10 wrestlers compete at both the Freshman/Sophomore division and the Open division.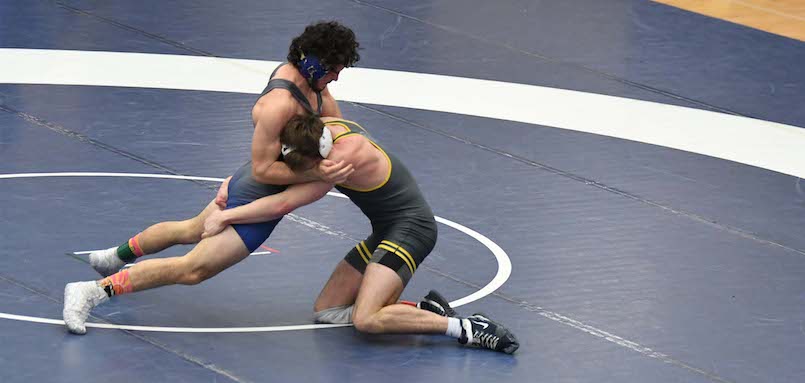 David Corretjer (125), Isaiah Hendrix (141), Endrick Theodore (149), Guillermo Ramos (149), Antwon Singleton (285) and Gregory Pierre-Louis (285) all competed in the freshman/sophomore division while Brian Mas (141), Alejandro Mas (149), #19 Christian Richer (165) and Darron Harvey (285) competed in the open division. Corretjer went 3-1, defeating his first two opponents by fall before earning an 8-6 decision in the semifinal before losing in the championship match to finish second. Hendrix went 0-2 in his weight class while Theodore went 1-2, Ramos went 1-2, Singleton went 1-2 and Pierre-Louis went 1-2. On the open division side, Brian Mas went 0-2, Alejandro Mas went 3-2 with all three wins coming by fall, Christian Richer was forced to finish sixth because of a rule limiting him to six matches (he was 5-1) and Harvey went 2-2.
The wrestling Mustangs are back on the mat today when they head to Kansas City for duals hosted by Avila University.