13 Sep 2023

CBC volleyball downs Baptist Bible in four sets

Springfield, Mo. – Central Baptist College volleyball was on the road this past Thursday night at W.E. Dowell Fieldhouse for a non-American Midwest Conference tilt with the Patriots of Baptist Bible College.  CBC (4-6) took care of business, hitting .289 in the third set to pick up a four-set win over BBC (4-5).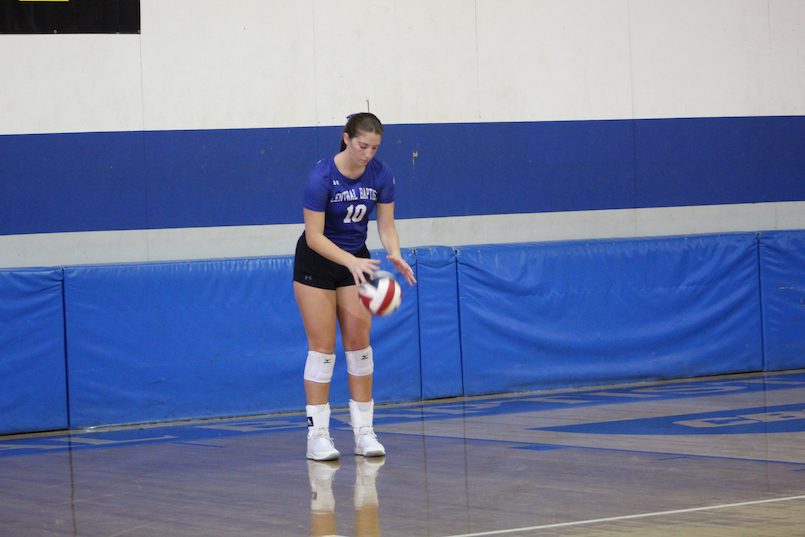 Madeline Freeman notched her third career triple-double in the match, posting 14 kills (tied for the team lead with Ahna Merrell), 13 assists and 18 digs. Brooke Schmitz paced the Mustangs in assists with 18 while also making 11 digs for her second career double-double and Mikayla Lawrence finished with 26 digs to lead the team, picking up her third career double-double in the process with 11 assists as well.
Baptist Bible actually won set one 22-25 outhitting the Mustangs in the set for the only time all night. CBC picked up set two 25-20, set three 25-22 and set four 25-14. CBC had 50 kills and hit .185 while posting seven service aces to just three errors.