17 Nov

CBC uses suffocating defense to blow out Randall

Moore, Okla. – Playing on the road for the second time this season, Central Baptist College women's basketball took on the Saints of Randall University recently at the Randall Activities Center. CBC (3-0) used a dominant third quarter, where they outscored the Saints (1-3) 18-0 to cruise to a 74-36 win.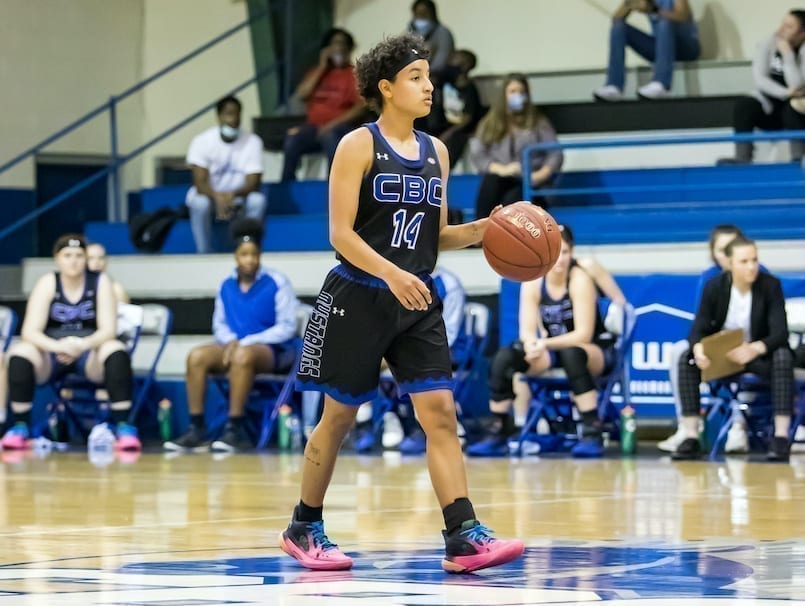 Holly Allen led the way in both points and rebounds, scoring 19 points and grabbing eight boards while Izzy Arnold led with four assists. Allen also had two assists to tie Britney Nealy's program record of 212 for her career. The Lady Mustangs shot 40 percent from the field and 46 percent in the second half, holding Randall to 21 percent for the game and just 13 percent (4-30) in the second half while dominating on the glass 47-31.
Randall made two free throws to take the lead before any time ran off the clock. Alexis Augustus tied the game at the free throw line eight seconds in. Allen would can a three with 8:59 left in the first to make it 5-2 before the Saints responded with a three of their own to tie the score at 5-5. A layup by Macey Decker with 8:12 left in the first quarter gave CBC a 7-5 lead and they would never trail or be tied again, racing out to a 36-26 lead at halftime.
In the pivotal third quarter, CBC held Randall without a field or made free throw, increasing their lead to 54-26 after three. Randall went over 11 minutes without a second half field goal, as a suffocating Lady Mustang defense was able to force 23 turnovers.Next up for CBC is a home game on Tuesday night against Bacone. Tip-off is slated for 5:30 p.m. and you can find coverage of the game if you like and follow @gocbcmustangs on Facebook, Twitter and Instagram.
Submitted by Erik Holth, CBC's Sports Information Director