31 Mar 2021

CBC softball sweeps Lyon College

Conway, Ark. – Finishing their 11-game homestand recently, the No. 13 Central Baptist College softball took on the Scots of Lyon College at City of Colleges Park. CBC (16-6, 4-0 AMC) took care of business, winning game one 5-1 before taking game two 4-3 in comeback fashion over LC (3-19, 0-4 AMC).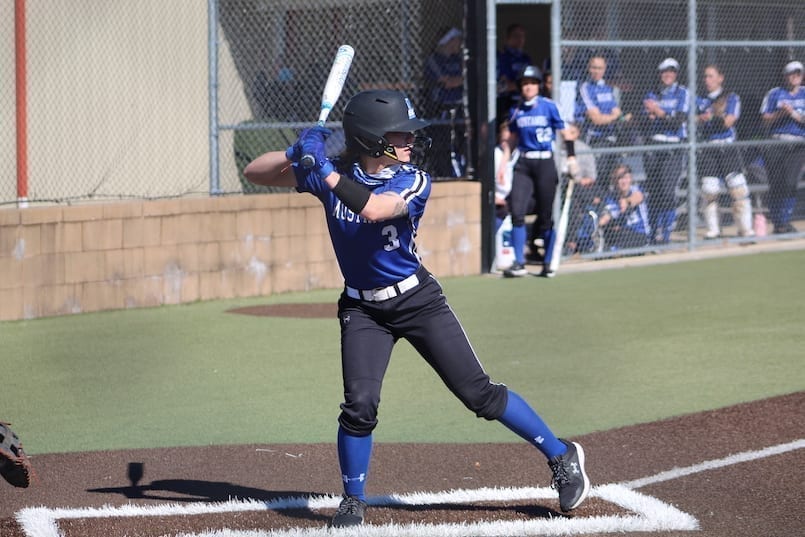 Allison Seats had a big day, homering in game two and driving in six combined in the doubleheader, including all four runs in the second game. Baleigh Jackson homered in game one and scored two runs to help CBC setup a showdown this weekend.
GAME ONE – #13 CBC 5, LYON 1
CBC jumped on Lyon early in game one, scoring twice in the first on a Seats two-run double to make it 2-0. Jackson's home run, her third of the season to lead off the fourth, made it 3-0 and Lyon made it 3-1 with a home run of their own in the fifth. The score would remain that way until the sixth when CBC scored two more runs, one on an error and another on a sacrifice fly by Skylar Lee. Allie Burroughs got the win, throwing a complete game five hitter, allowing just one run with two walks and a strikeout.
GAME TWO – #13 CBC 4, LYON 3
The first two innings were silent as neither team pushed across a run. Lyon grabbed the lead in the top of the third, but CBC answered right back when Seats singled to centerfield to drive in Alyssa Estrada and tie the score at one. After a scoreless fourth, the Scots roared back in the fifth to take a 3-1 lead and set the stage for Seats heroics in the bottom half. Skylar Lee led off the inning with a single and was lifted for pinch runner Ashley Pletcher. Following a single by Madi Spears and a single by Estrada, Seats came up with two outs and blasted a go-ahead three-run bomb to left field for her fifth of the season to give CBC a 4-3 lead. Starter Hannah Work would give way to Ysabella Esquivel in the sixth and she was brilliant, allowing just two hits and striking out one to preserve the victory. Work was the winner as she scattered 10 hits and three runs over five innings with a walk and two Ks. Esquivel earned her second save of the season with two scoreless to end it.
UP NEXT
The softball team heads to the road this weekend beginning on Friday when they will face #19 Columbia in Missouri. First pitch is scheduled for 2 p.m. and you can find coverage of the game @gocbcmustangs on Facebook, Twitter and Instagram.