03 Feb 2021

CBC softball gets underway tomorrow

Central Baptist College head softball coach Jordon Jones has announced the 2021 schedule for the #16 Mustangs. The schedule has 46 regular season games on it, beginning Feb. 5 and includes 18 home games and three doubleheaders against preseason top-25 teams.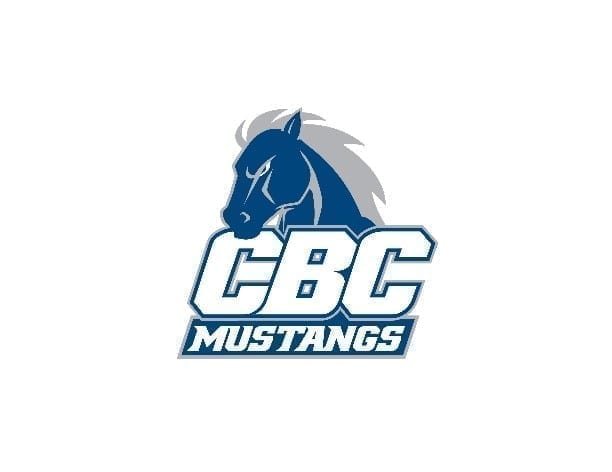 "Our 2021 schedule is loaded with great competition and many top-20 matchups," said Jones. "We start the season with four weekend tournaments against some of the NAIA's best teams to get us prepared for AMC games. Our conference is always highly competitive as well. It tends to be a dog fight at the top! That's what we are here for. The goal this year is an AMC Championship and winning an NAIA Opening Round site. We're hoping to see the schedule all the way through! These girls are hungry and I can't wait to get rolling with such a special group!"

The season gets rolling on Feb. 5-6 in Alexandria, La., in the LSU-A Round Robin Tournament against LSU-Alexandria and #12 William Carey. The home opener for the Mustangs will be on Feb. 9 at the Fieldhouse Training Center against Ecclesia with first pitch scheduled for 2 p.m. After taking the next weekend off, the Mustangs will return to the road and head to Fort Worth, Texas, for a tournament at Texas Wesleyan, where they will play LSU-A two more times, the host school, Texas Wesleyan and Midland University once. The following weekend, Feb. 26-27, CBC will head to Tahlequah, Okla., for the Northeastern State University Festival to face Doane, Tabor, Midland again and Missouri Valley.

The final regular season tournament of the year is March 5-6 at the Gulf Shores Invitational in Ala., before CBC finally returns to Ark., for their first non-tournament doubleheader of the year in Springdale against Ecclesia on the 12th followed by their City of Colleges Park opener on the new turf against Oklahoma Wesleyan. The following Tuesday, the Mustangs will play at against Crowley's Ridge and will follow that up with a doubleheader at home on March 19 against Bethany College out of Kansas. The next weekend sees CBC host Cottey in a doubleheader on March 26 before opening the AMC portion of their schedule on March 27 against William Woods at home. The month of March ends with a doubleheader against Lyon on the 30th.

CBC begins April with a road trip to Columbia, Mo., for AMC tilts against #6 Columbia and Stephens on April 2 & 3. The next Saturday, the Mustangs head to Walnut Ridge for a doubleheader against Williams Baptist followed by their final AMC road trip of the year on April 16-17 in St. Louis where they will play College of Pharmacy and Harris-Stowe State. Senior Weekend will be the 23rd and 24th of April when Hannibal-LaGrange and Missouri Baptist come to Conway for a visit and the regular season comes to a close on April 30 in Oklahoma City against #4 Oklahoma City University.

For more schedule releases, fall season previews and upcoming gameday content be sure to like Central Baptist College Athletics on Facebook and follow @gocbcmustangs on Twitter and Instagram.