15 Jun 2022

CBC presents volleyball schedule

CONWAY — Central Baptist College head volleyball coach Rick Brown has announced the 2022 schedule for the Mustangs. The schedule includes 23 matches with nine at home, including five against opponents from the American Midwest Conference.

"In the first half of the season, we are very non-conference heavy," said Brown. "Our non-conference play includes a triangular at Grambling State. Conference play begins in late September and I am hopeful that we can work through the challenges of unfamiliarity in the non-conference portion to better prepare for conference play."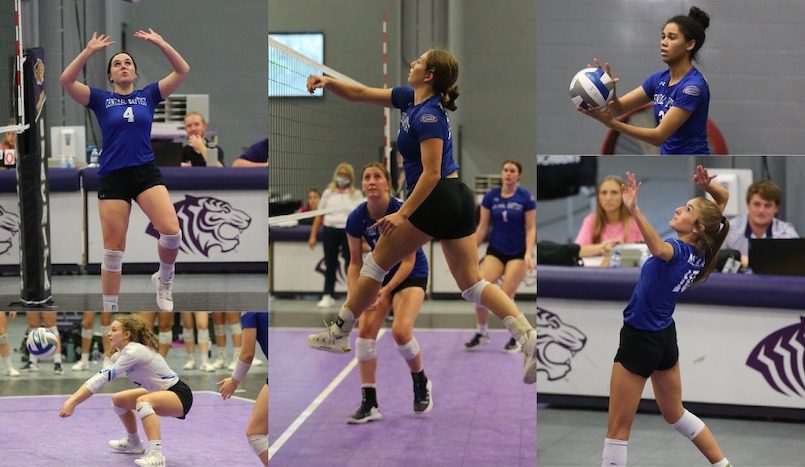 The season begins with an intrasquad scrimmage on Aug. 20 at Reddin Fieldhouse before the Mustangs head to Point Lookout, Mo., to begin the regular season on Sept. 2 at the College of the Ozarks tournament. CBC will take on Sterling College and Baptist Bible College on the first day and then on Sept. 3, the Mustangs will face off with Dallas Christian and the hosts, College of the Ozarks. The home opener will happen on the sixth when CBC hosts a tri-match where they will face Oklahoma Wesleyan and in-state rival, Philander Smith, for the first of three meetings with the Panthers this season. Crowley's Ridge will head come to Conway on the eighth for a non-conference tilt before another triangle, this one with Sterling and Philander Smith, takes place on the 10th. CBC heads back to the road for their only trip to Philander Smith on the 17th before heading to Grambling, La., for a tri-match on the 21st against NCAA Division I opponent Grambling State and fellow NAIA program, Tougaloo. Lyon opens the AMC schedule at Reddin Fieldhouse on the 23rd before CBC wraps the month with a visit from William Woods on Sept. 30.
October begins with the Mustangs welcoming new AMC opponent Cottey to Reddin Fieldhouse before a trip to Missouri to face off with UHSP and Hannibal-LaGrange that happens on the weekend of Oct. 7. The Mustangs make the return trip to Crowley's Ridge on Oct. 13 before the final Tuesday home match of the season happens on Oct. 20 against in-state rival Williams Baptist. Senior Weekend follows on the 28th and 29th when CBC hosts AMC foes Stephens and Columbia to put a bow on October.
The final two regular season matchups happen in St. Louis in November, when CBC takes on Missouri Baptist and Harris-Stowe State on the third and fourth. The AMC tournament begins on Nov. 8.
Learn more by following @gocbcmustangs on social media.