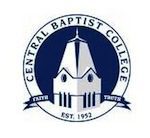 02 Nov 2011

CBC plans wrestling match, invitational tourney

A special weekend of wrestling is planned this month at Central Baptist College.


At 7 pm. Friday, Nov. 11, the Mustangs team will compete against Truman State University. At 9 a.m. Saturday Nov. 12, the wrestling team will host the college's first team invitational. Both will take place at the A.R. Reddin Fieldhouse at CBC.


Coach Ken Prophete described the invitational as a "historical moment" for the CBC athletic program.

"The Invite is a 10-team tournament with some of the most talented collegiate wrestling programs from different states across the country," he said. "It is a milestone in the historical time line for Central Baptist College and its athletic program."


Colleges/universities that will be in attendance: include California Baptist University, Bacone College, Arkansas Baptist College, Truman State University, Highline Community College, Missouri Baptist University, University of Texas-Arlington, Texas A&M University and Wayland Baptist University.


For more information, please email [email protected] or call 501.329.6872.