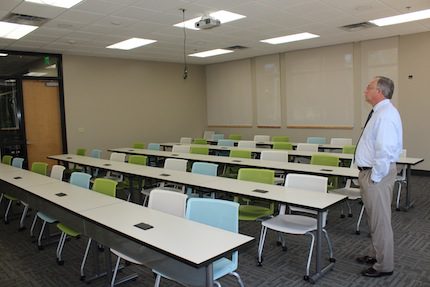 09 Sep 2012

CBC plans dedication for new building

Posted at 9:06 PMh

in

News

Central Baptist College will host an open house and dedication of the new 38,000-square-foot David T. Watkins Academic Building at 10 a.m. Friday, Sept. 14.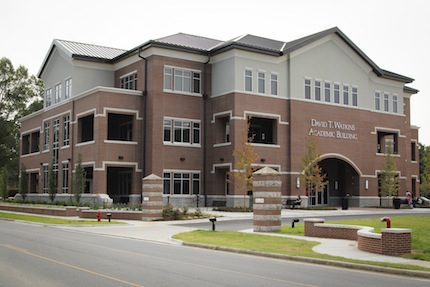 The building is the first project outlined in Vision 2020: A Miracle in the Making – a plan to complete 10 major construction projects in 10 years to accommodate a student enrollment of 2020. The building is located at 1501 College Ave. in Conway.

CBC President Terry Kimbrow has described the academic building – the largest on campus – as one of the biggest transitions in the school's history.

A short program is planned at the dedication, with self-guided tours and lunch provided. Plans for the expansion and renovation of the current Administration/J.E. Cobb Library will also be unveiled.

The academic building bears the name of David T. Watkins, who recently retired as senior pastor of the First Baptist Church in Magnolia after 23 years of service. The naming of the building came as a result of a lead contribution to the Vision 2020 campaign made by Max and Debbie Story, longtime members of First Baptist and close friends of Watkins.
The new building features 13 state-of-the-art classrooms, three conference rooms and new administrative offices. The facility is also the new home of the Bible, missions and PACE departments at CBC.

Other features:

World Map Mural – Nine feet tall and 13 feet wide, the map is 100 percent wood and features each country carefully carved out of a separate piece of timber. The map dominates the entrance into the Office of the President doorway and entrance into the board room.

Ronald V. Mitchell Lecture Hall – This 100-plus seat lecture hall features presentation screens, a Crestron lectern and a lecture capture system to allow the recording of lectures and programs in the hall.

Brittany Parrish Memorial Garden – Located on the east side of the building, this area features seating for guests with a beautiful display of daylilies, azaleas, knock out roses, gardenias and more.

For more information, please contact Deanna Ott at 501.205.8838.