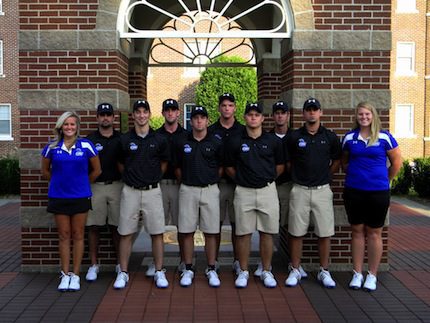 20 Mar 2013

CBC Mustangs win golf tourney

The Central Baptist Mustangs recently won the Christian Brothers University golf tournament at Quail Ridge Country Club in Bartlett, Tenn.

The team was led by senior Cameron Angerman with a score of 74 and 71. Angerman's total of 145 was good enough to earn him the victory.


Justin Burns also helped the Mustangs earn the team championship.


Junior Hayley Sweigart led the Lady Mustangs to fifth place in the tournament in the women's division.


The Mustangs will host their invitational on Sunday, March 24, through Tuesday, March 26, at the Country Club of Arkansas. There will be teams from five states, making this event a strong field.