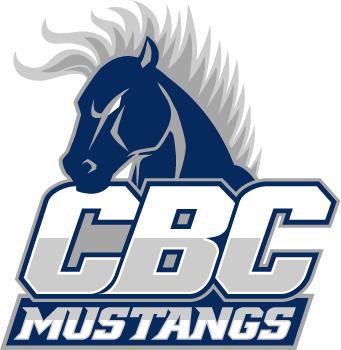 30 Apr 2014

CBC Mustangs honor athletes

The Central Baptist College Athletic Department recently hosted its end of the year awards banquet.

The following athletes were presented with awards in their respective sports.


In volleyball: the Mustang Award, Sam Tillman; Offensive MVP, Katelyn Woods; Defensive MVP, Payton Cope; and MVP, Sam Tillman. Conference awards given included All Conference Honorable Mention, Payton Cope; NAIA Scholar Athlete, Tiffani Curtwright; MCAC Scholar Athlete, Tiffani Curtwright; and MCAC Scholar Athlete, Sam Tillman.


In softball, the Mustang Award went to Courtney Slaughter; Pitcher of the Year, Jessica Sheldon; Offensive Award, Haley Baugh; and Defensive Award, Raeann Surrett.


Wrestling honored the following: Mustang Award, Joel Deere; Horseman Award, John Lopez; Freshmen of the Year, Jonathon Marsaille; Sophomore of the Year, Matthew McKenna; Junior of the Year, Antonio Rivera; and Most Improved Wrestler, Ricky Tate.


Men's basketball recognized All Conference Honorable Mention, Xavier Huskey; All Conference Honorable Mention, Terrell Eskridge; Team MVP, Terrell Eskridge; and MCAC Scholar Athlete, David Anderson.


Baseball awarded Brady Brashier with the Mustang Award.
Women's basketball recognized Rachel Etherington with the Mustang Award and Abbi Stearns as the Team MVP.

In men's golf, Jared Davis was recognized as the Male Golfer of the Year and women's golf honored Co-Female Golfers of the Year to Rachel Harmon and Hayley Sweigart.

Soccer Coach Philip Bohn presented the Newcomer of the Year awards to Lhear Tapley and Josh Reed. Most Improved awards went to Erika LaTorre-Castillo and Brady Harvey. Most Outstanding Player on Offense went to Ally Lamb and Sabelo Hlongwane. Most Outstanding Player on Defense went to Libby Fulmer and Keegan Lazarus. The Golden Boot Award (most points = goals+assists) went to Tarra Hendricks and Sabelo Hlongwane.

Bohn also recognized MCAC First Team member Sabelo Hlongwane and MCAC Second Team nominees Becca Clements and Josh Reed. MCAC Scholar Athletes were Becca Clements, Katy Baldridge and Erika LaToure-Castillo. NCCAA All Region recognition went to Sabelo Hlongwane.

Concluding the event, the All MCAC Athletic Scholar awards were given to Tiffani Curtwright and Antonio Rivera.