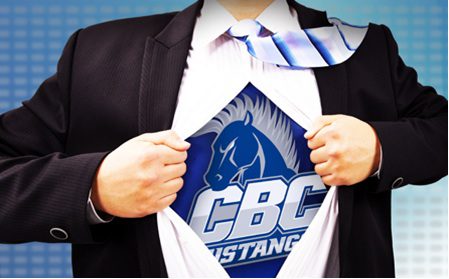 13 Feb 2012

CBC Homecoming activities set Friday-Saturday

Posted at 2:35 PMh

in

News

Central Baptist College will host its annual Homecoming activities on Friday and Saturday.


Events will begin on Friday evening with a Family Fun night at 4:30 p.m. Activities will include face painting for the kids, free hot dogs and hamburgers, free CBC T-shirts to the first 100 people, and more. All alumni, friends of CBC, parents and students are invited to attend.

On Friday, the Lady Mustangs will play York College at 5:30 p.m. and the Mustang men will take on York College at 7:30 p.m. Games will be held in the Reddin Fieldhouse.


The CBC Alumni Luncheon will be held at 11:15 a.m. Saturday in the Mabee Student Services Dining Hall. Speakers for the luncheon will be Doug Hoffmann, Dr. Joel Slayton and Thomas Mobley.


Joyce Garrison will be recognized as the CBC Alumnus of the Year, Shawn Hammontree will be honored with the CBC Outstanding Individual award, and Sheila and the late Dan Snowden are being honored as the Outstanding Family of the Year. Reservations for the luncheon can be made by calling Chris Vines at 501.329.6872 ext. 114.


The highlight on Saturday will be the Mustang basketball games beginning at 3 p.m. with the Lady Mustangs taking on College of St. Mary. The Mustangs will play Bellevue at 5 p.m. All games will be held in the Reddin Fieldhouse.


At 6:30 p.m., the fifth annual Benefit Dinner and Silent Auction will be held in the Mabee Student Services Dining Hall. All proceeds from the banquet and auction will go toward the Alumni Project in the new Signature Academic Building. Tickets for the dinner are $50 each.


For more information on CBC Homecoming activities, contact Chris Vines at 501.329.6872 ext.114 or at [email protected].