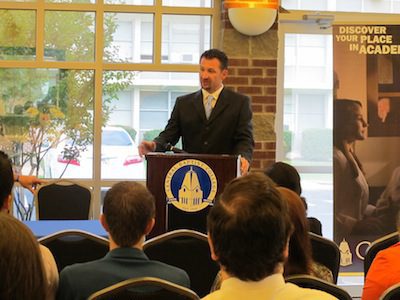 25 May 2011

CBC hires Price as men's basketball coach

Posted at 9:20 PMh

in

News

Central Baptist College recently named Tony Price as the new head coach for men's basketball.


Price has previous experience working as a coach and trainer with the Arkansas Prep School with duties that included training, marketing, coaching and scouting athletes.

"We are pleased to announce Price as our head men's basketball coach," said Central Baptist Athletic Director Lyle Middleton. "After searching for the past few weeks, we feel Price will not only serve as a coach and trainer for our athletes, but that he will serve as a mentor as well."


A native of Cabot, Price received a bachelor of arts degree from Ouachita Baptist University where he attended on a basketball scholarship.