11 May 2022

CBC golf finishes third

EUGENE, Mo. – Entering the final round of the American Midwest Conference championship in third place, Central Baptist College women's golf looked to improve their finishing position in today's final round at the Redfield Golf Club. CBC would wind up not moving, finishing in third place with a two-round score of 761.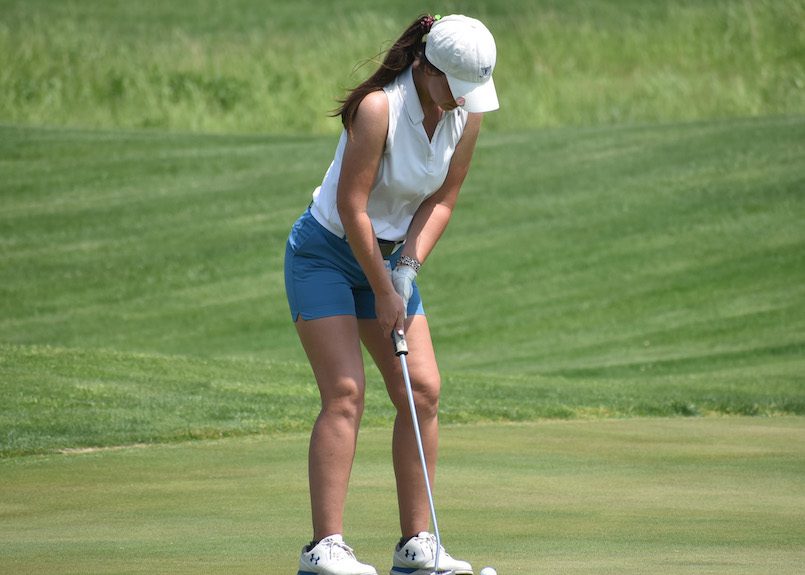 Individually, Alyssa Hagewood, who was named Newcomer of the Year and Honorable Mention All-Conference, closed strong, firing a final round 89 to finish with a 184. Keeley Bulza, who also earned Honorable Mention honors, finished with the best round for the Mustangs, firing an 87 to finish with a 185. Abby Kirby and Brooklyn Adcock shot a 99 and 98, respectively, to finish both with scores of 196.
That puts a bow on the team sports portion of the athletic season for CBC. Congratulations to all the teams and athletes on their successes this season!