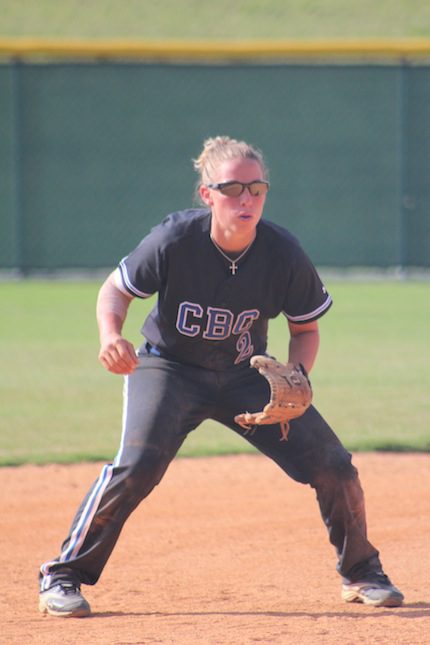 23 May

CBC ends year with great run in NAIA tournament

by Mark Oliver


Central Baptist College ended its season Monday with a 4-0 loss to Cal State San Marcos in the NAIA tournament in Gulf Shores, Ala.


The Lady Mustangs (53-8), who entered the tournament ranked No. 4 in the nation, started pool play with an 8-0 victory Thursday over Morningside College of Iowa.

Senior pitcher Jessica Bock held Morningside to three hits and struck out nine batters in the win. Despite the strong start, however, the Lady Mustangs were then shut out, 3-0, Friday by Georgia's Reinhardt University. 


CBC bounced back with a 7-2 win over Lee University (Tenn.) Saturday, which gave them, Lee and Reinhardt matching 2-1 records for pool play. However, the Lady Mustangs were awarded the tiebreaker, based on run differential, and advanced from pool play to the eight-team double-elimination championship round of the NAIA tournament. 


CBC next faced Indiana University Southeast where the Lady Mustangs squeaked away with a 2-1 victory.

However, CBC was once again forced into the loser's bracket with an 8-4 loss to Brenau University, which set up the do-or-die match against Cal State San Marcos.


Midway through the sixth inning, lightning delayed the game for more than two hours, putting a damper on a Lady Mustang comeback attempt. CBC's bats fell cold during the game, mustering just four hits and stranding nine runners throughout the game.


With the loss, Central Baptist College ends its season with many great achievements and memories from its first year in the Midlands Collegiate Athletic Conference, including a conference championship and a deep run into the NAIA tournament.