17 Nov 2021

CBC blows out Bacone for Kohnke's first win

CONWAY — Coming off a hard-fought overtime game their last time out, Central Baptist College men's basketball took on the Warriors of Bacone College tonight at A.R. Reddin Fieldhouse. CBC (1-4) led by 16 at the half and shot 59 percent from the floor in the second half to cruise to their first win of the season over BC (0-9).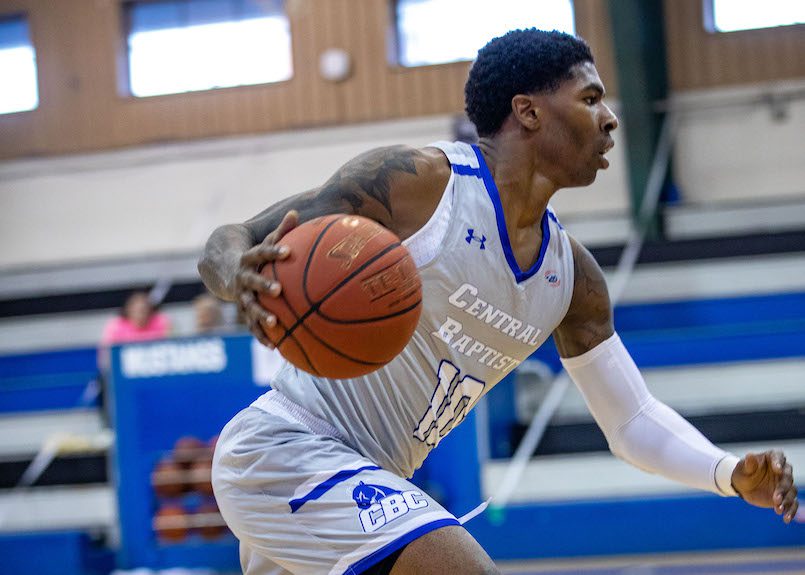 Seven Mustangs scored in double figures on the night. Jordan Parker notched his first career double-double in the game and CBC never trailed in the contest.
GAME NOTES
Every Mustang played tonight and all 10 scored at least three points
Kelvin Robinson topped all scorers with 18
Justin Van Pelt had 17 off the bench
Mayan Kiir had 16 points
Parker had 13 points and 10 rebounds
Niles Smith notched a career-high 13 points
Hayden Peterson knocked down four triples and had 12 points
Jalen Adams put in 11 off the bench
Blake Bradshaw grabbed a career high 12 rebounds
CBC had 29 assists on 45 field goals, led by six assists from Adams
The Mustangs won the rebounding battle 58-25
The 113 points is tied for the fifth most in a game in program history and barely missed the 115 CBC scored against Bacone last season
58 rebounds is a season-high and tied for the sixth most rebounds in a single game
45 made field goals is the third most ever in a game by the Mustangs
CBC shot 53 percent from the floor on the game and 41 percent from three
UP NEXT
CBC heads to Peru, Neb., on Friday for the first game in the Heart-AMC Showdown. Tipoff against Peru State is scheduled for 8 p.m. and you can find all the coverage if you like and follow @gocbcmustangs on Facebook, Twitter and Instagram.