05 Aug 2020

CBC Alumni Spotlight: Josh Austin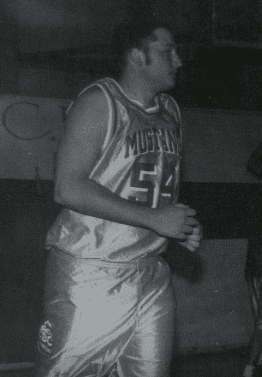 by Erik Holth
CBC Sports Information Director
In the latest installment of the Central Baptist College Alumni Spotlight, which details former athletes, the spotlight shines on Josh Austin.
Austin is a 2013 Hall of Fame inductee. He played basketball at CBC from 1999-2001 for Coach Mark Hamby and was one of the most prolific scorers in program history. He owns the single-game record for points in a game and as well three-pointers made in a game.
After leaving CBC, he finished his degree at the University of Central Arkansas before returning to spend six-and-a-half seasons as the men's basketball coach (spring 2005-winter 2011). He is currently the head men's basketball coach at fellow American Midwest Conference school Williams Baptist University, a post that he has held since 2012.
"I first heard about CBC when Coach Hamby came and watched me play in high school," said Austin, an alumnus of Magnet Cove High School. "The internet was not as powerful of a tool when I was in school, so I couldn't go and look up any information about the school or Coach Hamby. He told me they were going to have a workout so I went and a foreign exchange student from my school went as well. After the workout, I got offered a scholarship and I loved the atmosphere. I chose CBC because the atmosphere was better than my original choice."
Austin has several memorable games from his time as a player at CBC. "One game I remember was when I scored 47 points against Rose State College in 2000. We were getting blown out, but I was shooting the ball pretty well and my threes were going pretty well too, so I just kept shooting and ended up with a points and three-pointers record."
He mentioned another game the previous year that produced a very good result for the Mustangs. "Eastfield College was a top-15 team when they came in here for homecoming my freshman year. We had a lot of fans that came and I had a lot of family in the crowd. We had a big game, and I, personally, had a big final five minutes including hitting the game-winning three." Austin also fondly recalled the practices and memories that he and his teammates made together.
"I made some of my closest friends in the world at CBC," said Austin. "I had a lot of fun. I will never forget the way Jeff Riddle helped me out. He was always there for me. Some of my fondest memories of college were from my time at CBC."
Austin also pointed out that the Christian foundation and atmosphere are real at CBC. He also mentioned the influence that CBC had on his desire to become a coach: "I had always wanted to coach. Coaching in college, though, was something that wasn't in my plan originally. When I finished my degree, I decided the best way to get experience would be assisting at the college level. I called Coach (Jason) McGinty and told him that I was interested in coming on as a volunteer assistant. I had been substitute teaching in high school and figured out that college was the right level for me. When Coach McGinty told me he was stepping down, God didn't just open the door, he kicked me through it. I was blessed to have great players and great teams while I was at CBC."
"If you're looking for a place that is going to help you improve as a person, CBC is the place for you," added Austin. "Being a private school is special. One of the reasons I stayed at CBC was because my professors genuinely cared about me. I wasn't just a number, I was an actual student. CBC gives you a family atmosphere, and if you go there, the professors will want to get to know you."
For more of the CBC alumni spotlight series, like Central Baptist College Athletics on Facebook and follow @gocbcmustangs on Twitter and Instagram.