18 Sep 2023

CARTI introduces Gynecologic Oncologist Dr. Kathryn Kennedy

Posted at 7:24 PMh

in

News

LITTLE ROCK — CARTI is expanding its care offerings for women facing gynecologic cancers and pre-cancers with the addition of Kathryn Kennedy, M.D., FACOG. Now seeing patients at the Little Rock campus, Dr. Kennedy will treat women for conditions related to the cervix, fallopian tubes, ovaries, uterus, vagina and external genital area.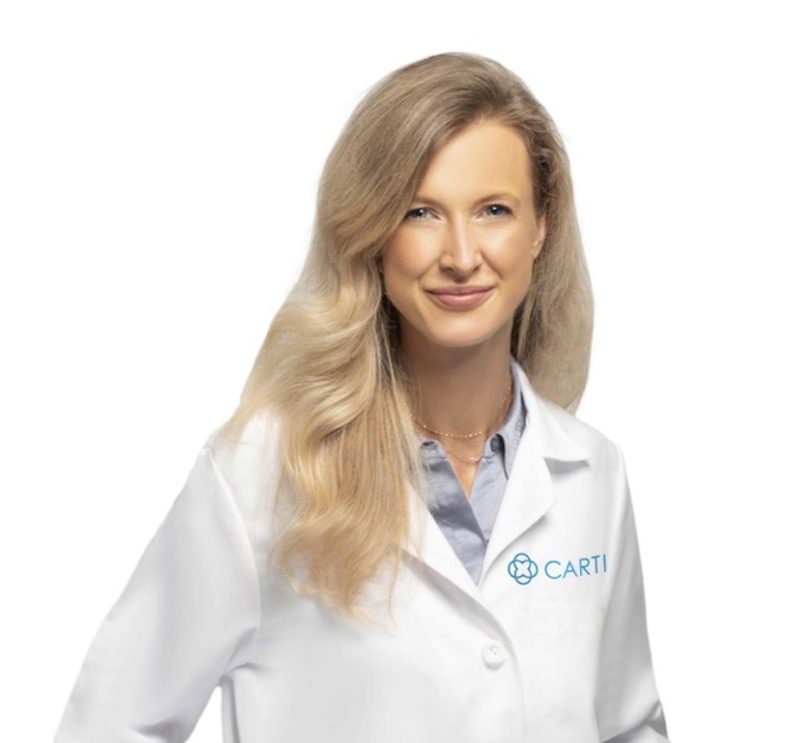 "Patients have asked for our trusted medical team to help them navigate the physical and mental complexities of gynecologic cancers and pre-cancers," said Scott Stern, M.D. chief medical officer. "With CARTI experts like Dr. Kennedy at their side, they know they'll receive compassionate, comprehensive and leading-edge care."
A gynecologic oncologist, Dr. Kennedy is certified by the American Board of Obstetrics and Gynecology. She completed her residency in obstetrics and gynecology at Tulane University and a fellowship in gynecologic oncology at the University of Rochester Medical Center. She received additional gynecologic oncology resident training at MD Anderson Cancer Center. She holds an MD from UMass Chan Medical School and a bachelor's degree in chemistry from the College of the Holy Cross, where she graduated summa cum laude.
About CARTI
CARTI is a not-for-profit, multidisciplinary cancer care provider offering leading-edge medical, radiation and surgical oncology, interventional radiology, as well as an array of specialty services, including audiology, breast care, cancer genetics and risk management, dental care, imaging, urology and more. With 18 treatment locations across the state and Arkansas' first dedicated cancer surgery center, CARTI makes trusted cancer care accessible for every patient it serves through compassion, innovation and purpose. For more information, visit CARTI.com.