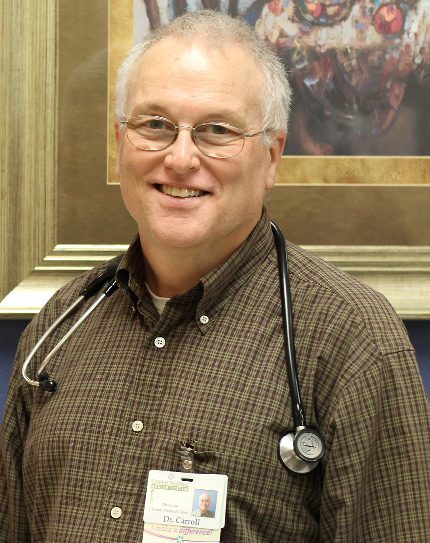 24 May 2017

Carroll joins Clinton clinic, Conway Regional Health

Posted at 10:05 AMh

in

News

Barry S. Carroll, MD, has joined the practice of Clinton Medical Clinic, a clinic in the Conway Regional Primary Care Network.


While Carroll Family Practice at 244 Highway 65 has closed, Carroll's patients can continue to visit him at Clinton Medical Clinic, located at 2526 Highway 365, Ste. 203. Clinton Medical Clinic is owned by Conway Regional Health System. The new telephone number for Carroll is 501.745.4914.


"Dr. Barry Carroll joining Conway Regional is a vital part of our plans for expanding health care coverage in the Van Buren County area," said Rebekah Fincher, corporate director of physician relations and business development. "He is one of the most trusted and experienced family practice doctors in Van Buren County, and we are pleased that he has decided to join Conway Regional in providing excellent health care to the community. We look forward to bringing enhanced family practice and specialty coverage to the community."


Carroll has more than 25 years of experience in the practice of family medicine. Carroll said, "I look forward to working with Conway Regional Health System and serving the community with their health care needs."


Carroll earned his medical degree from the University of Arkansas College of Medicine at Little Rock in 1992 and has practiced in Clinton as a family practice physician since 2010.


He is joined on the staff of Clinton Medical Clinic by Crystal McMahan, an Advanced Practice Registered Nurse. Formerly Reddy Medical Clinic, Clinton Medical Clinic has provided health care to Van Buren County for more than 35 years.


The Conway Regional Primary Care Network consists of nine family clinics in Faulkner, Pope and Van Buren counties.