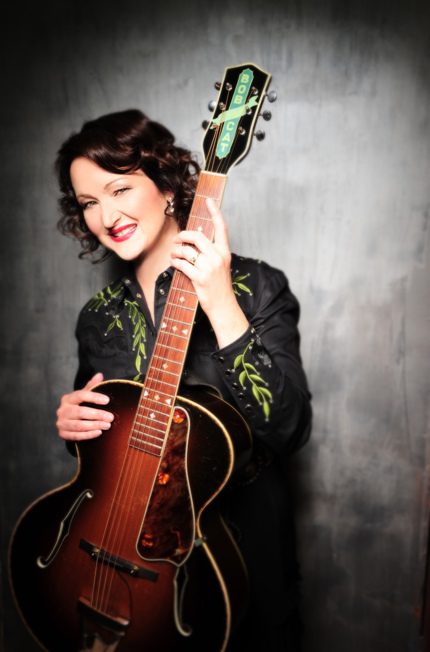 26 Aug

Carolyn Martin to perform at Faulkner County Library

The Faulkner County Library welcomes Texas swing singer Carolyn Martin at 2 p.m. Sunday, Sept. 21.

From European concert halls to intimate venues at home in Nashville, fans have come to know Carolyn as a vocalist with a unique sense of musical style, a charismatic stage presence and a voice that exudes passion and experience – the soulful elegance that is the very essence of music.


Carolyn is a Texas-born, Nashville-based swing singer and member of the Texas Western Swing Hall Of Fame. She was the recipient of the Academy of Western Artists' Will Rogers award as the Western Swing Female Vocalist of the Year in 2008, 2010 and 2014. The Western Music Association named Carolyn's "Cookin' With Carolyn" CD as the Western Swing Album of the Year. Carolyn's "Tennessee Local" CD topped the Western Swing charts for six months and was in the Top 10 Western Swing Albums for more than a year after its release. Carolyn's composition "Swing On" from "Tennessee Local" was named by the Swingin' West radio show as 2013's Western Swing Song of the Year.


Carolyn's latest CD, "A Platter Of Brownies: The Music of Milton Brown," pays homage to the Father of Western Swing, Milton Brown. Brown, along with his band the Musical Brownies, was a figure in the development of western swing.


To learn more about Carolyn, visit carolynmartinmusic.com.

All library programs are free and open to the public.


For more information, call the library at 501.327.7482 or email [email protected].