27 Sep 2021

Carolyn Lewis Elementary named National Blue Ribbon School

Posted at 6:09 PMh

in

News

Conway's Carolyn Lewis Elementary School has been named a 2021 National Blue Ribbon School.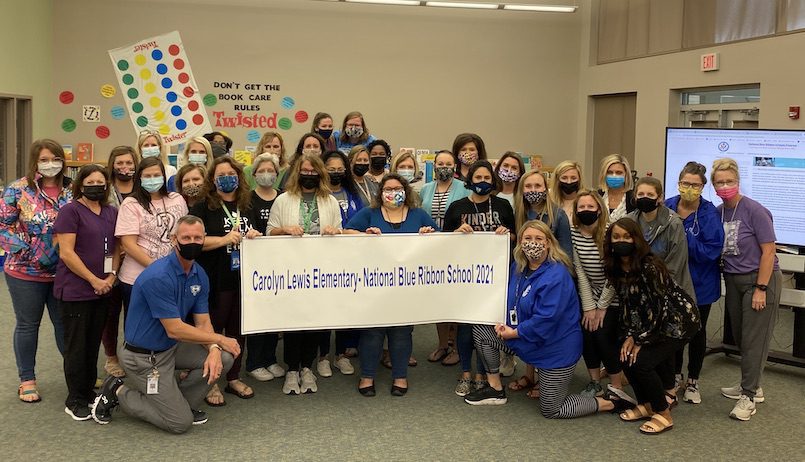 Honored for their exemplary academic performance, Carolyn Lewis is one of four schools in Arkansas, and 325 schools in the nation, to receive this prestigious distinction.
"This is certainly a tremendous honor and award for Carolyn Lewis Elementary to receive," said Conway Public Schools Superintendent Jeff Collum. "This award is very prestigious and in the most normal of circumstances would be an amazing feat. Achieving this award during the past year while faced with an unprecedented pandemic is even more amazing. I am extremely proud of the students, staff, and parents of this school and this community. Job well done!"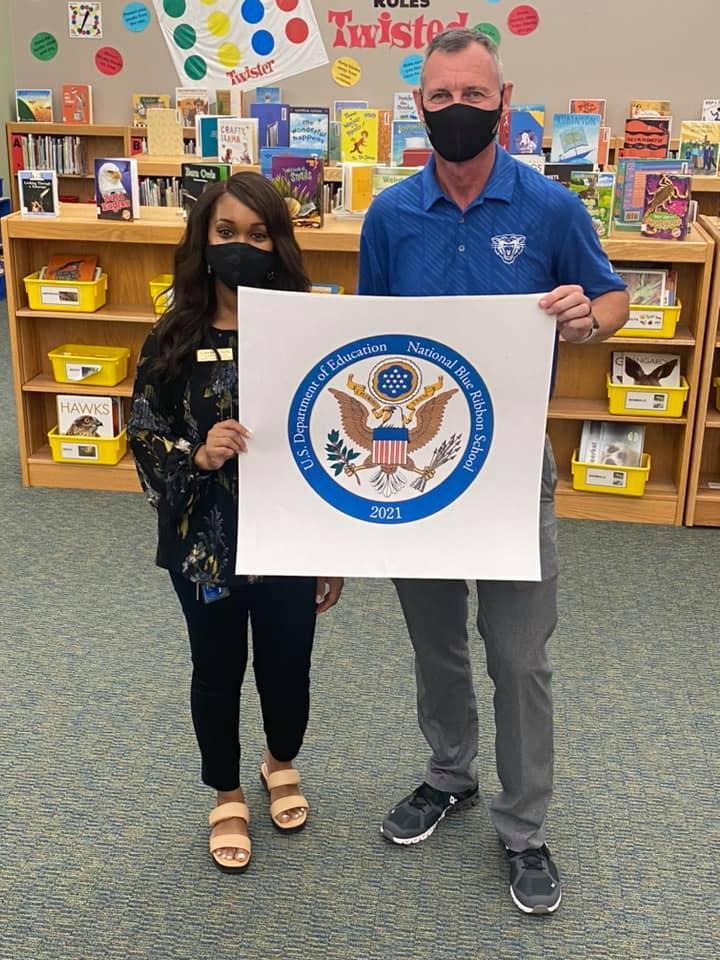 The coveted National Blue Ribbon Schools award affirms the hard work of educators, families, and communities in celebrating school excellence, turnaround stories, and closing subgroup achievement gaps.
Principal Stacy Defoor says his staff knows what it means to embrace each individual student and to work tirelessly to help each one experience academic progress.
"This honor recognizes the great work that is possible when a team of teachers and staff go above and beyond for our students and their families," Defoor said. "They are to be commended for this considerable achievement. All of our teachers continue to do outstanding work in the classroom to maximize the success of our students."
Carolyn Lewis now joins the list of three other Conway Elementary schools receiving the Blue Ribbon honor: Jim Stone Elementary School in 2011, Ellen Smith Elementary School in 2013, and Woodrow Cummins Elementary School in 2018. 
Now in its 38th year, the National Blue Ribbon Schools Program has bestowed almost 10,000 awards to more than 9,000 schools. Leaders from each winning school will be honored at an awards ceremony in Washington, D.C. in November.