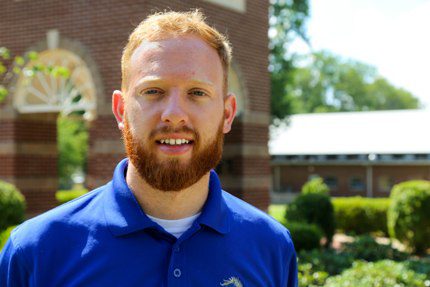 Aug 03, 2016

Carnahan to lead CBC men's soccer

Central Baptist College recently announced the hiring of Taylor Carnahan as men's soccer coach.


Carnahan, originally from Russellville, was the assistant coach for the Mustangs in 2015-2016 when the team had a 5-9-2 season. The previous year, 2014-2015, he was a student assistant helping the Mustangs to a 10-7-2 season, where they made it all the way to the finals of the NCCAA Regional Tournament.


CBC Athletic Director Lyle Middleton said, "I am very excited to add Taylor to our staff. He had a great career as a student-athlete at CBC, is passionate and competitive about soccer and dedicated to teaching and mentoring. He sets high standards for himself and others. I am confident that these characteristics will help continue to push our program to the next level."


Carnahan is a 2015 graduate of CBC with a bachelor's degree in kinesiology-exercise science. He played for the Mustangs for three years before taking on the role as student assistant his senior year.


Carnahan's work experience includes serving as a personal admissions officer for athletics at CBC since Jan. 1. Carnahan has also been an academy trainer and is currently a staff coach for the Arkansas United Soccer Club.


The Mustangs open play at 2 p.m. Saturday, Aug. 27, against Evangel University at the Centennial Soccer Complex in Conway.


Carnahan is married to Katy Carnahan of Greenwood and they have a daughter, Mackenzie.