01 Aug

CARE'S Paws at the Net Aug. 10-12

Paws at the Net returns to the Rebsamen Tennis Center on Friday, Aug. 10, and runs through Sunday, Aug. 12.

The event has received many accolades, including 2016 USTA Arkansas Adult Tennis Tournament of the Year, the 2017 USTA Arkansas Special Tennis Event of the Year and the 2017 USTA Southern Special Tennis Event of the Year.

Chaired by Tena Dick and benefiting Central Arkansas Rescue Effort for Animals, Inc. (CARE), Paws at the Net is a USTA sanctioned tournament where guests will enjoy competitive matches, food, beverages, a dog wash, microchip clinic, silent auction and more.

Paws at the Net is also a proud participant in the Arkansas Cup Series, where players earn points for each tournament played.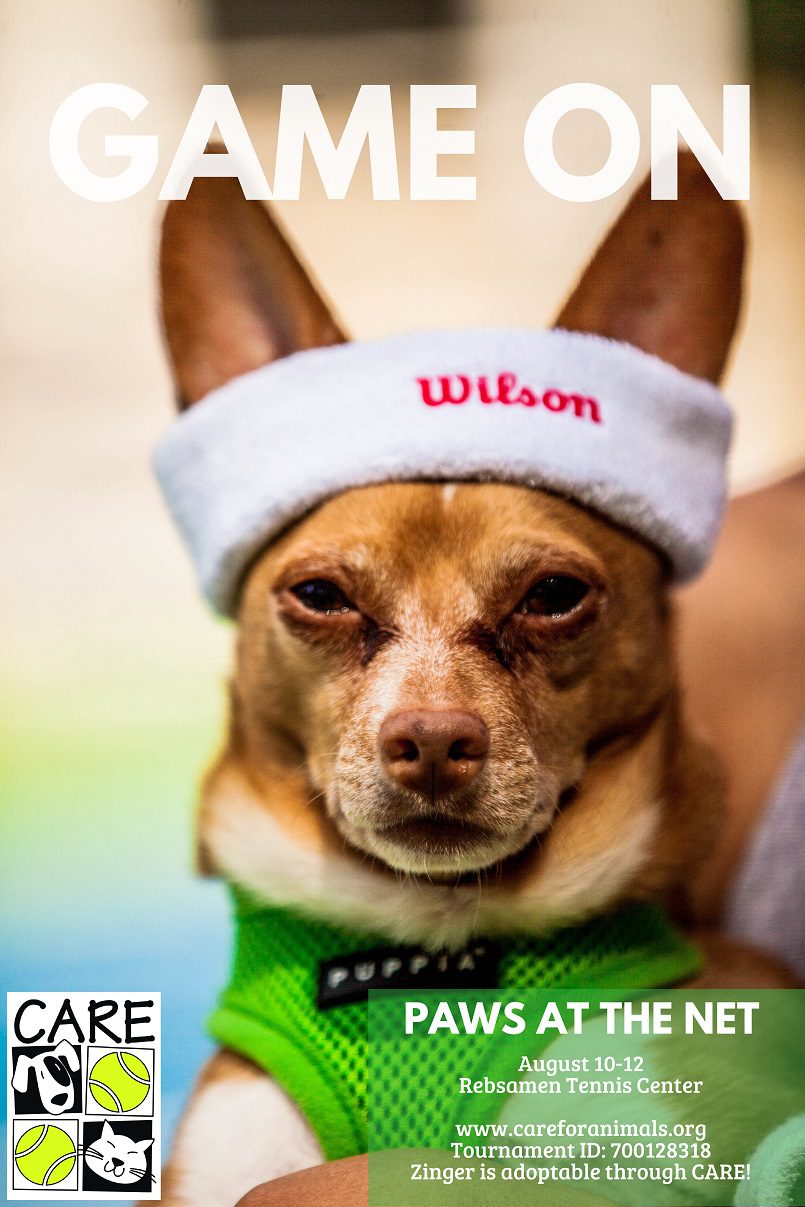 Additionally, Paws at the Net guests and players will have the opportunity to meet a few of CARE's adoptable dogs.
"We invite you to have a 'ball for a good cause while supporting CARE's mission to rescue and rehome cats and dogs in need," said CARE Executive Director Ashley Younger, who added that the tournament is always an "ace" for animal rescue. "Each year, the Arkansas tennis community comes together to play great matches while helping CARE 'serve up' homes for pets in need."
CARE's mission is to conduct animal rescue by providing medical care to and placing animals facing impending euthanasia into foster and permanent homes, increase awareness for the need to sterilize pets in order to reduce overpopulation, and work with and advise animal shelters in central Arkansas on animal-welfare issues.
For more information, visit careforanimals.org.