30 Jun 2022

Camped out

Let's show our age. When I mention camping in a tent, what scent comes to mind? If you immediately remember a heavy chemical/musty scent, then you probably don't sleep in a tent anymore because you can afford a camper. For those too young to relate, the smell I recall is as memorable to me as when I mention the scent of Play-Doh or movie popcorn to you.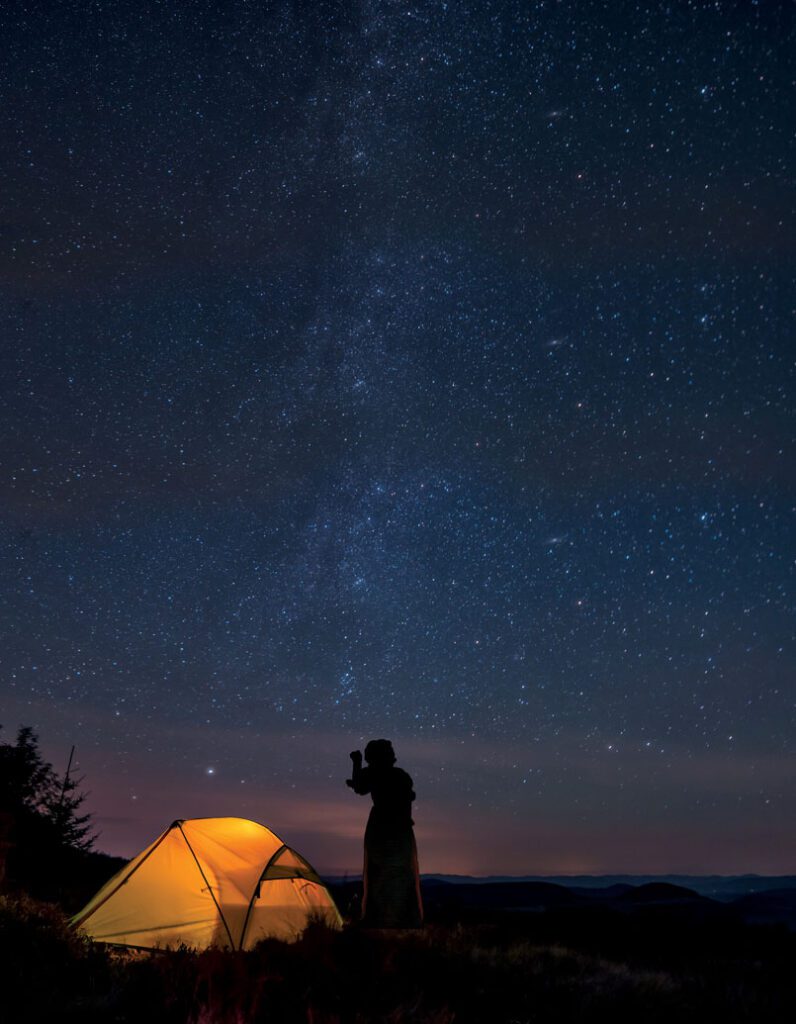 I loved camping as a child, but in my teen years "roughing it" was less fun, even if I was camping with my best friend's family. Distinct memories of waking-up on the hard ground, stuck to plastic because the air mattress gradually deflated overnight, still brings a scowl to my face. And the last time that happened I was expecting our daughter, and that's when I made a Scarlett O'Hara level declaration: "I'll never go tent camping again!"
But I love the outdoors, and the way a campfire crackles and dances, mesmerizing you like a snake charmer. I love how bright the stars shine when you're away from city lights, and how much better a hot dog tastes when seated around a picnic table. I love the hush that falls over a campground at night, and the quiet voices that wake you in the morning. (And, if you're really lucky, there's also the smell of bacon frying, and you're not the one cooking it.)
Our cover story is about David and Mary Gulley and their love for vintage Airstream campers. They are infatuated by campers and love to connect with people who share their interests. This issue is themed "Collecting in the 501" and we bring you several unique collections such as meteorites, heritage chickens, vintage space toys, Matchbox cars and steampunk "Gizmos."
As you turn the pages, you'll also receive sound financial advice and tour a modern, multi-story home on one of Central Arkansas's popular bluffs. We begin a three-part series by Linda Henderson. She toured every state park (that's 52) this year and has divided them into categories: Part 1 is scenic parks, part 2 will focus on historical parks, and September's issue will feature parks with outdoor sports.
Also, be sure to meet our Youth of the Month, a young woman who has recruited a group of teen musicians who travel to senior centers and perform to bring them joy.
The 501 LIFE Magazine team has worked hard to assemble another bundle of good news for you. Take us to your next appointment or on your next camping trip — we're sure there's a story for you.
Stefanie Brazile
Editor