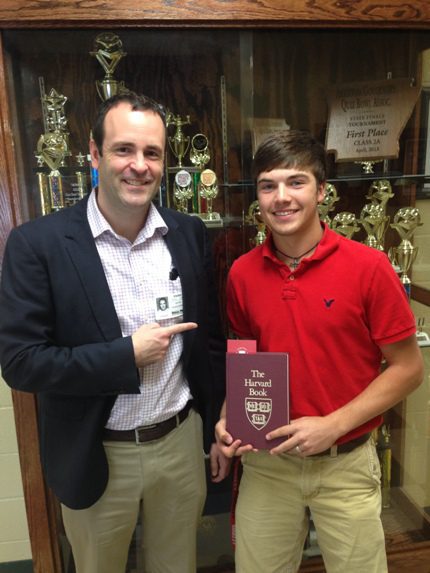 07 May 2015

Callaway receives Harvard Book Award

Posted at 9:23 AMh

in

News

Conway Christian School Junior Will Callaway received the Harvard Book Award at Wednesday's honors chapel.

The award was presented to Callaway by Harvard alumnus and Big Cloud Analytics' Chief Revenue Officer Bryan Throckmorton. "Harvard encourages its alumni to help introduce Harvard to top students in leading high schools around the world and Conway Christian is an ideal fit," said Throckmorton. "It is apparent too that CCS has several students that are Ivy League material. Will was impressive in his overall excellence in both academics and extra-curricular activities including sports, drama and quiz bowl."


Two thousand students are selected from around the world for the honor.


Will Callaway is a son of Bart and RaeLynn Callaway of Conway.