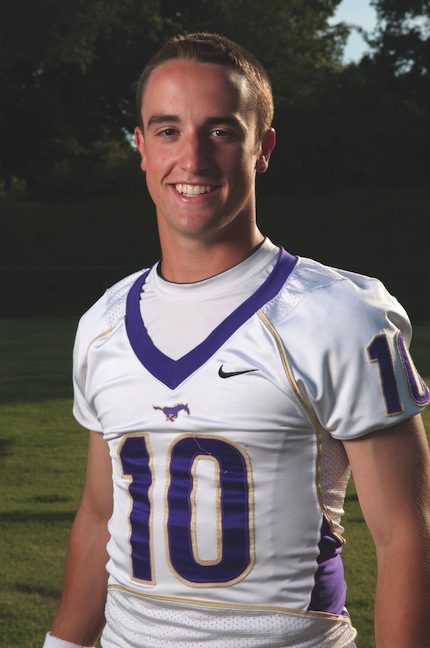 11 Aug

CAC: Mustangs will depend on defense early

Conference: 7-4A
Coach: Tommy Shoemaker
'12 Record: 7-4 (5-2)


The Mustangs recorded their best season in five years last fall, taking second place in the 7-4A with a 5-2 record in conference play.


"We were close to pulling upsets against Stuttgart and Nash- ville (led both at halftime), beat Arkadelphia (ranked No. 1 at the time) and were 10 yards away from a piece of the conference championship (lost by 3 at Malvern)," Coach Tommy Shoe- maker said. "We also won our first playoff game since 2007."


CAC returns four starters on offense. Jack Thomas is a tough leader at quarterback. The senior is a 501 Football Team honoree for 2013.


"Jack started the season as our quarterback but tore his labrum in the first game of the season," Shoemaker said. "He was able to rehab and come back late in the season to start at linebacker. He showed tremendous heart and courage in getting himself back into the lineup.


"I believe Jack is going to have a tremendous senior season at quarterback. He has worked very hard to make himself a better player."


Sophomore Braylon Harris is a "physical, downhill runner" at running back. Receiver Adam Weiner causes matchup prob- lems for opposing defenses. Stephen Flanigan, Jack Partlow and Zack Pierce fill out a talented receiving corps in CAC's Spread offense. Seth Doremus is the Mustangs' strongest offensive lineman.


"We return very little experience on offense, but we had a great spring," Shoemaker said.


Defensively, the Mustangs return seven starters. Weiner is CAC's best defensive lineman at end and is a "great pass rusher." Austin Bland and Doremus provide a wall of strength on the interior defensive line at their tackle positions.


Daylan Moore is a "very smart playmaker" at linebacker. He's joined in the linebacker corps by Landon Stevenson and Harris. Partlow, Pierce, Keaton Raney and Kyler Simmons round out the Mustang secondary. Shoemaker calls Pierce the "quarterback of the defense."


"We have more experience on defense," Shoemaker said. "We hope it can carry us early. The 7-4A is a very tough league. We will compete for a playoff spot."


Schedule
Sept. 3 Stuttgart
Sept. 13 LR McClellan
Sept. 20 at LR Christian
Sept. 27 Ark. Baptist
Oct. 4 at Nashville
Oct. 11 at Arkadelphia
Oct. 18 Bauxite
Oct. 25 Malvern
Nov. 1 at Pulaski Robinson
Nov. 8 Ashdown


501 Football Team 2013 –
Jack Thomas
Nominated by Coach Tommy Shoemaker

Classification: Senior
Position: QB
On the field: Jack is a very competitive athlete. He is going to give his best effort.
Off the field: Jack is a young man of tremendous character. He is someone you can count on to do the right thing and encourage others to do the same.
Community work: Jack is active in church teaching and mission trips. He is also involved at CAC in our Mustang Missions projects.
Sportsmanship: Jack is going to give everything he has in competition, but he is always respectful of officials and the opponents. Jack leads by example. All of his teammates know that he will give everything he has to help us be successful.
Classroom: Jack is someone that others can trust and depend on in tough situations. He is a very humble person and treats others with respect.
Other: Jack is one of the best people you will ever meet. He is also a very talented athlete.