20 Jun 2022

Cabot receives $1.9 Million grant for building site

Posted at 5:53 PMh

in

News

CABOT — The City of Cabot received a $1.9 million grant from the Economic Development Administration (EDA) American Rescue Plan to construct water, sewer, and road infrastructure to support future development by Unity Health. The project will be matched with $570,667 in local funds and is expected to create 750 jobs and generate $150 million in private investment.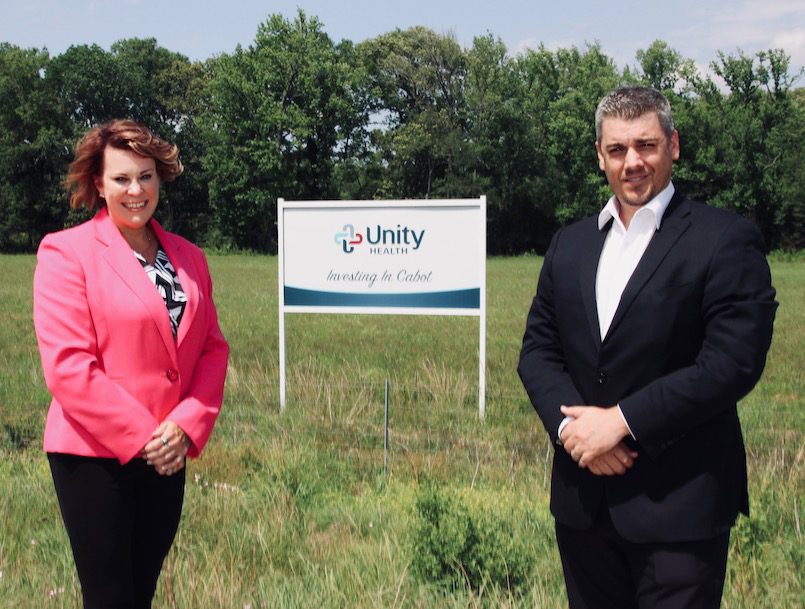 "The grant is a great first step for the future development of a Unity Health location. We look forward to developing a long-lasting partnership with Cabot and surrounding communities," said Unity Health spokesperson, Brooke Pryor.
This project was made possible by the regional planning efforts led by the Central Arkansas Planning and Development District (CAPDD). EDA funds the CAPDD to bring together the public and private sectors to create an economic development roadmap to strengthen the regional economy, support private capital investment and create jobs.
"Infrastructure and jobs for our city is a must," Mayor Ken Kincade said. "My administration and I have worked extremely hard to make this development happen for Cabot. We are hoping this will create great high paying jobs for our residents."
For more information about Economic Development in Cabot, contact Director Alicia Payseno at 501.843.3566 ext. 1014.
About Unity Health —Unity Health is a leading healthcare provider in the local area that provides state-of-the-art facilities and technology. Unity's associates strive to improve the quality of health and well-being through expert and compassionate care. Unity Health has four hospital locations in north central Arkansas and 22 clinics. Unity Health is proud to serve the healthcare needs of Arkansas communities by increasing access to primary and specialized care. 
About the City of Cabot —With its convenient location in Central Arkansas, Cabot is just 30 minutes from the State's Capital. This provides access to all of the resources in a major metropolitan area while retaining the charm of a small town. Cabot is the largest city in Lonoke County and has a 2020 population of 25,992, ranking it as the state's 19th largest city. Steeped in history, it strategically balances the revitalization of the historic downtown with the innovation of technology for the future.