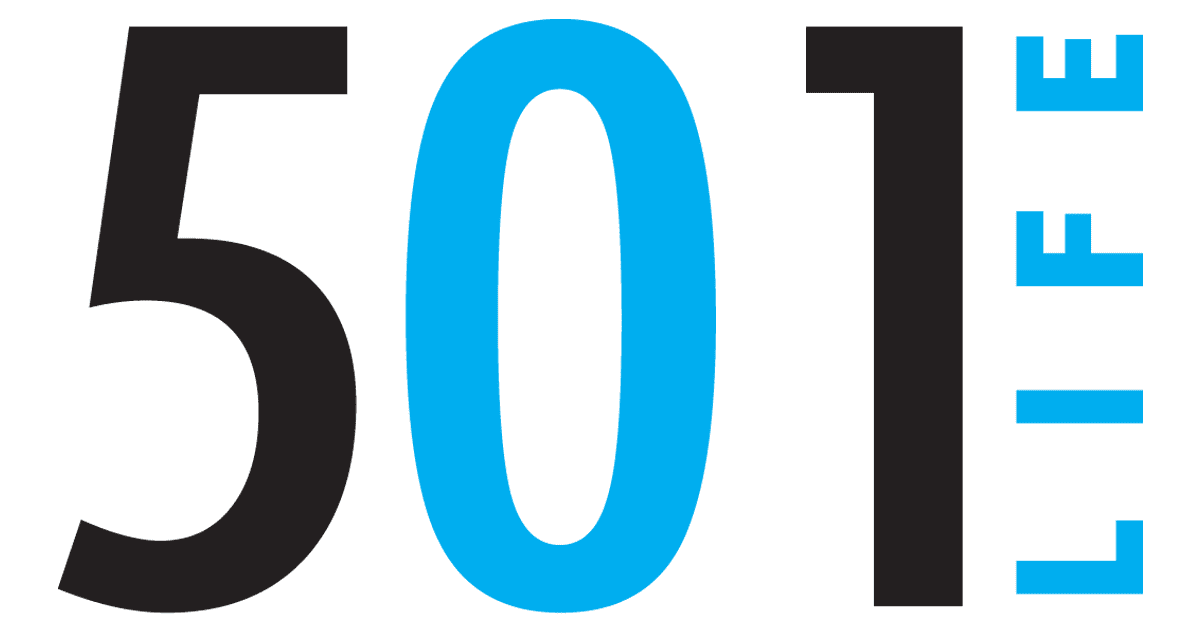 22 Oct

Business in the 501 – November

Eddie Glover named Independent Pharmacist of the Year

Eddie Glover, RPh, president and CEO of U.S. Compounding in Conway, has been named the National Community Pharmacists Association (NCPA) 2011 Willard B. Simmons Independent Pharmacist of the Year. The award is sponsored by Upsher-Smith Laboratories, Inc.


The announcement was made at the NCPA 113th annual convention and trade exposition Oct. 8-12.


The Independent Pharmacist of the Year award recognizes an independent pharmacist for exemplary leadership and commitment to independent pharmacy and to their community. The award is named in honor of someone who exemplified these qualities: Willard B. Simmons, a former executive secretary of NCPA (then the National Association of Retail Druggists) and long-time NCPA Foundation trustee.


A graduate of the University of Oklahoma, Glover founded U.S. Compounding in 1995. It is a PCAB Accredited TM, compounding-only pharmacy that provides patients (whether they are human or animal), physician clinics, hospitals and surgery centers throughout the United States with injectables, ophthalmic preparations, bioidentical hormone replacement and topical compounds for pain. A heavy emphasis is placed on utilizing the latest technology. The compounded drugs are tested by a DEA and FDA registered lab to ensure sterility and quality. U.S. Compounding carries several lines of pharmaceutical grade vitamins and supplements and has a new line of high-end skin care products through a sister company called US CosmeCeuticals and a new skin care line, Rx Solutions Skin Therapy.


Glover is active with several groups at the local, state and national level. In his community he is a member of the Conway Area Chamber of Commerce and on the board for Excel Youth. He is very active in the Arkansas Pharmacists Association, where he is on the board and a district president as well as a member of the Compounding Academy. Nationally, he is involved with NCPA, the International Association of Compounding Pharmacists (IACP), Pharmacy Partners of America and the Professional Compounding Centers of America (PCCA). Glover also serves on the Board of Directors for the Compliant Pharmacy Alliance.
Conway Corporation presented awards
Conway Corporation's media production department recently received five MIDI Awards at the 2011 Mid-America Cable Show.

The "Bigger Part of Your Life" commercial series, featuring the "Gimme 5" characters, received first place in the marketing and promotion category. Ad Sales and Local Programming Manager Linda Johnson and Kinetic Canvas were recognized as producers.

Conway Corporation's coverage of Conway High Prom received second place in the community programming single show category. Production Coordinator Ryan Tucker led production of the show.

Conway Corporation local programming swept the community programming series category, winning first, second and third place. Common Ground, featuring host David Keith, received third place along with Tucker. Kids Club, hosted by Kelsie Craig, received second place and Living Local, hosted by Heather Kendrick, received first. Production Coordinator Wayne Bailey was also recognized for producing both shows.

To learn more about Conway Corporation's community programming, visit conwaycorp.com.

Conway Corporation was also recognized for excellence in customer service when 15 of its customer service and cable installer professionals were awarded Customer Service Excellence Awards.

Installer Trainee Justin Kimbrow was recognized in the upgrade sales category. Senior Customer Service Specialists Phyllis Stubbs and Jane Harrison were recognized in the customer retention category. Both categories recognize representatives for their use of product knowledge to match services to customer interests.

Customer Care Team Leader Kelly Wirtz and Customer Care Specialists Sheila Fraser and Eleise Myers were recognized in the repair/service category. Installer Trainees Chris Franco and Justin Moore were also recognized. Awards are based on entrants' concern for their customer's individual needs and resolution of the situation to the customer's satisfaction.

Service Technician Tommy Nolen and Customer Service Specialists Jacqueline Clemente and Emily Boyle received recognition in the sales category. Senior Customer Service Specialist Tammy Fuller and Customer Care Specialists Michelle Hatfield, Rachael Myers and Tanya Pearce were also recognized in the category. Awards are based on presentation of features and benefits, including product knowledge.

In addition to the CSE Awards, Conway Corporation CEO Richard Arnold was inducted into the 2011 class of Pathfinders, an elite group of cable industry professionals who actively participated for at least 20 years and made a significant impact on the industry during that time. Inductees must be nominated and endorsed by two Pathfinders to be considered for inclusion.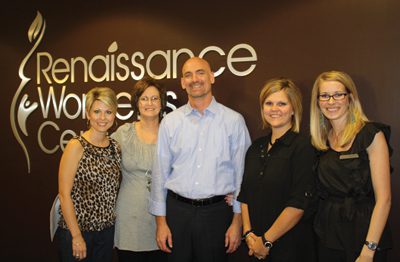 'Renaissance' open house
Dr. Michael Wood recently hosted an open house at the new Renaissance Women's Center in Conway.

Wood offers a full array of gynecological and obstetric services in his new 9,350-square-foot clinic, which opened Sept. 1.

The center is located at 2300 Robinson Ave. For more information, please call 501.548.6100 or visit RWCOBGYN.com.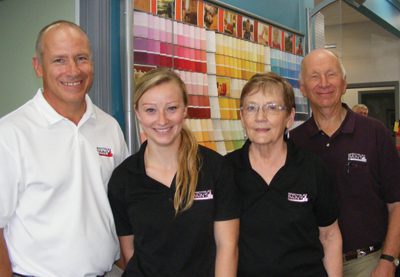 Spectrum Paint hosts event

Spectrum Paint in North Little Rock recently hosted a Pro Show.

About 200 people representing segments of the construction industry were present, including new residential painters, industrial painters, homebuilders and property management.

After visiting with various vendors and suppliers and learning about new products, those attending were served burgers and brats for lunch.

Spectrum Paint is celebrating 25 years in business.