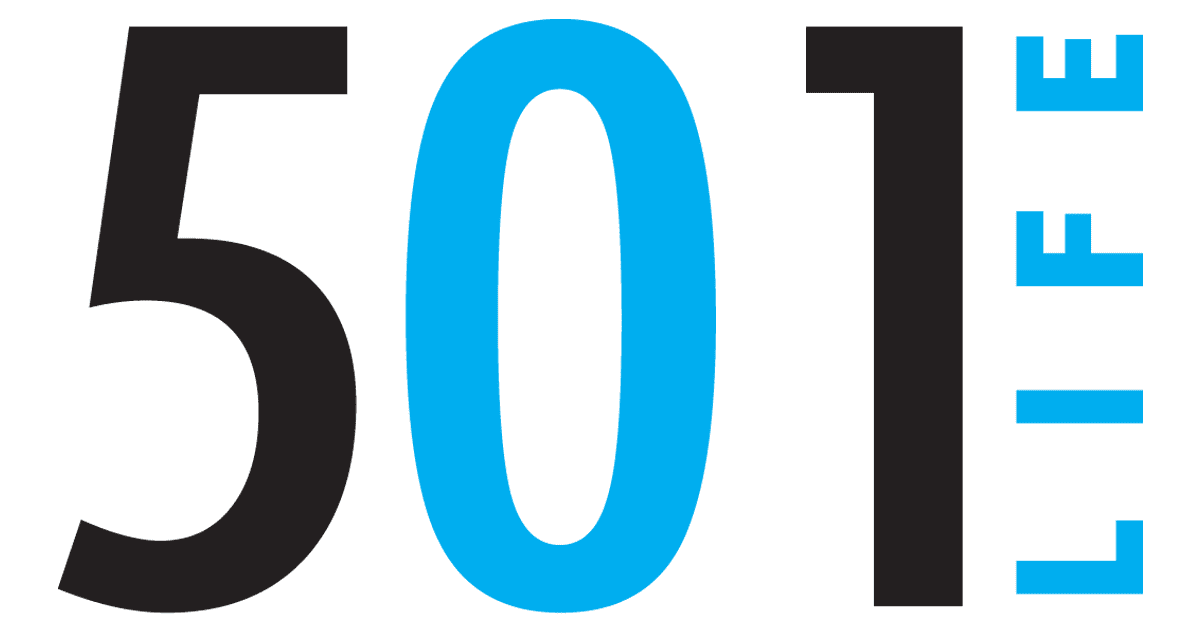 24 Mar

Business in the 501 – April

EVENT:


St. Vincent Morrilton hosts blessing, ribbon-cutting
St. Vincent Morrilton recently hosted a blessing and ribbon-cutting ceremony to mark the opening of its newly remodeled lobby and gift shop.

The St. Vincent maintenance department completed all of the work, and the hospital's auxiliary contributed $25,000 to the renovations. The lobby and gift shop now have new furniture, floors, lighting and walls.

"We're grateful that our auxiliary is so generous. Their gift enabled us to provide an attractive, up-to-date lobby that is comfortable and aesthetically pleasing," said Tom Fitz, interim CEO at St. Vincent Morrilton. "Now, visitors are greeted by a well maintained lobby that is an indication of the high quality healthcare that is provided here."

In addition to the lobby and gift shop renovations, the admissions office was also remodeled, and a new reception desk was built.

St. Vincent Morrilton is a campus of St. Vincent Health System and is part of Catholic Health Initiatives (CHI), a national nonprofit health organization with headquarters in Denver. The faith-based system operates in 19 states and includes 73 hospitals; 40 long-term care, assisted- and residential-living facilities; two community health services organizations; and home health agencies.
PROMOTIONS:
Conway Corporation announces promotions

Conway Corporation recently announced several employee promotions.

Eric Conley has been promoted to manager of the business office and commercial sales. He joined Conway Corporation as the company's part-time mailroom clerk in 2003 while attending the University of Central Arkansas. Upon graduation, Conley joined the information technology department as a wide area network technician and customer care liaison. He most recently served as the administrator of support and service integration for the department.
In his new role, Conley will provide oversight and direction for Conway Corporation's business office and work to expand commercial sales opportunities.

Roy Grubb joined Conway Corporation in 2007 as administrator of broadband services. He has been promoted to manager of network operation. Grubb provides oversight to all aspects of the organization's network operations, including connectivity, network performance, hardware/software configurations, maintenance, monitoring and troubleshooting.

Tracy Moore has been named as manager of accounting, compliance and risk management. Moore joined Conway Corporation in 1987 as a data processing manager, later becoming the company's manager of accounting services. His new position will include increased accounting duties as well as financial analysis and benchmarking for all departments. Moore will also coordinate the company's electric department's compliance with reporting to appropriate regulatory agencies and assist in power supply management and in assessment of risks associated with various power supply options.

Chris Odom was promoted to manager of voice services. Odom joined Conway Corporation in 2002 as a LAN technician in the company's information technology department. Odom led the launch of Conway Corporation's telephone service as voice services administrator. Odom is responsible for the management of Conway Corporation's residential and commercial telephone service.

"Conway Corporation is extremely fortunate to have these individuals on our staff," said CEO Richard Arnold. "Each has demonstrated strong leadership skills and has worked to take care of customers and to move our company forward. We are very pleased to have them serving in these new roles."

EXPANSION:

US Compounding and Nabholz Construction host a 'Knock Out the Wall Kick-Off'
US Compounding will be expanding its Conway operation to include a new state-of-the-art pharmaceutical compounding operation.

About 200 employees, city officials and local business leaders were on hand as US Compounding and Nabholz Construction recently hosted a "knock out the wall kick-off" celebration to launch the renovation of a 16,000-square-foot building at 1270 Dons Lane in East Conway for the new facility.

Jack Bell, assistant to the mayor, and Brad Lacy, president/chief executive of the Conway Area Chamber of Commerce, spoke at the ceremony and congratulated US Compounding on the expansion. Bill Hannah, chief executive officer of Nabholz Construction Services, also spoke.

Eddie Glover, president and chief executive officer of US Compounding, and his daughter, Kristen Riddle, director of clinical services.

"We are truly thankful for this opportunity," Riddle said. "God has blessed us so much."

The renovation includes sterile and clean room areas for compounding, a glassware area for manufacturing of product containers, a dedicated training area, a fully-equipped customer service and shipping component and a glass wall corridor design to showcase operations to vendors and clients.

Nabholz Construction is serving as general contractor for the renovation designed by Rik Sowell Architects, Inc. of Conway.

US Compounding is a locally owned and operated compounding-only pharmacy. Founded in 1997 with four staff members they have grown to 50 staff members and are licensed in 49 states. The company offers a unique suite of services to pharmacy clients including individualized compounded medications, child-friendly medication formulations and bio-identical hormone replacement therapies.

For more information on US Compounding, please call 501.327.1222 or visit USCompounding.com.
NEW FACE:
Rex Saddler has joined the Ott Insurance Agency Team. With more than 34 years of experience and Ott Insurance's several company options, he has many opportunities to serve insurance needs. Saddler can be reached at 501.327.6711.

DONATION:
First Security gives cookbook proceeds to Arkansas Hunger Relief Alliance
First Security Bancorp Chairman/CEO Reynie Rutledge recently presented Arkansas Foodbank with a $25,000 check — the proceeds from more than 5,000 cookbooks sold during the holidays.

The "What's Cookin' at First Security" cookbook featured more than 1,900 recipes contributed by employees and customers.

The idea originated with Conway banker Margaret Smith and Searcy banker Kristi Thurman as an opportunity to give to Arkansas Foodbank. First Security has previously participated in Golf for Food and Empty Bowls — the Foodbank's largest fundraisers — but this is the first time the organization has held a fundraiser of its own.

The money will be distributed among the Foodbank's member agencies and through the Arkansas Hunger Relief Alliance, which includes Arkansas Foodbank, Food Bank of North Central Arkansas, Food Bank of Northeast Arkansas and Northwest Arkansas Foodbank.

The $25,000 check will provide 75,000 meals for hungry Arkansans. In Faulkner County, proceeds will benefit food programs at Central Baptist Church, Conway; Greater Pleasant Branch Baptist Church, Conway; Marcus Hill Baptist Church, Conway; Salvation Army; Soul Food Café Mission, Conway; Women's Shelter of Central Arkansas; First United Methodist Church, Conway; Neighborhood Youth Ministry of NYMF, Conway; and Bethlehem Baptist Church, Greenbrier. Other Central Arkansas programs benefitting include Heaven's Gift, Bee Branch; and the Van Buren Country Foods for Life, Clinton.

"Investing in Arkansas is First Security's mission," said John Adams, CEO and president of First Security Bank-Conway. "But it's not just something we say. We believe in what the Arkansas Foodbank does, and we wanted to do our part to help their mission. We knew our customers would also be glad for the opportunity to support the Foodbank's important work."

The cookbook fundraiser was entirely employee-driven, from the original idea to gathering recipes, creating promotional pieces, producing the cookbook itself and encouraging sales.

The project allowed the whole spectrum of the First Security family – employees and customers from banking centers across Arkansas – to participate. Gold Club members submitted family recipes passed down from generation to generation, while Kids Club members submitted recipes in simple terms other kids can follow. Employees wanted to pack as many recipes into the cookbook as they could — more than 1,900 — while keeping it affordable for anyone to purchase.

Of course, the ultimate goal was to contribute as much as possible to the Arkansas Foodbank and its member agencies.

More than half a million Arkansans live in poverty and experience hunger, according to the Arkansas Foodbank. In the Foodbank's 33-county service area, 245,000 people are considered "food insecure," which means they struggle to put food on the table. Arkansas has the nation's highest rate of hunger (17.7 percent) and the highest rate of childhood hunger (24.4 percent). The Foodbank serves 23,000 people a week through approximately 300 agencies.

"We can't thank First Security enough for their generosity — and their creativity!" said Shelly Lane, Arkansas Foodbank strategic relationship director. "The cookbook is amazing! This donation will go a long way toward providing nutritious, quality food for hungry people all over Arkansas. We especially want to thank the employees of First Security who put in the time and effort to create the cookbook, assembling over 1,900 recipes! We appreci
ate their dedication and attitude of service. It has been a pleasure to work with them."

NEW PLACE:

Accents Salon moves to larger location

The staff at Accents Salon was "Loving LIFE" as they celebrated the relocation of the business to a larger suite in the Saddletop Center on Salem Road in West Conway. The salon is located in Suite 306. Staff members include Jennifer Gill (seated, from left) and Jamie Burton; Orlene Martin (standing), Lorie Thex, owner Dana Jennings and Summer Richard.