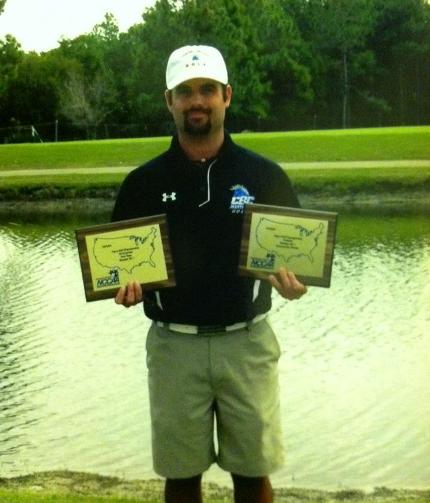 12 Dec 2012

Burns leads CBC golf team, once again

by Lee Hogan


The Central Baptist College Golf Team has enjoyed success at the national level the past two seasons, and senior Justin Burns has a lot to do with that success.

Burns won the National Christian College Athletic Association individual championship and helped CBC to finish sixth among the 18-team field. He qualified for the NAIA national tournament in Salem, Ore., where he finished 18th out of 160 golfers.


Among his national success, Burns won five individual titles out of 11 tournaments. His success also earned him a First Team All-American selection.


Burns has always had aspirations of playing professionally, and his success in 2011 helped accelerate those aspirations. "It opened his eyes to, 'hey I can play at this level,' because he was playing against some of the top NAIA schools in the country. When we went to nationals, he was playing against the best in the country," said athletic director and golf coach Lyle Middleton.


The success is continuing in 2012 for Burns and the CBC team.


CBC qualified again for the NCCAA national tournament in October. The team finished eighth out of 12 teams in the tournament. Burns was the team's highest individual finisher, placing in a tie for 12th place with rounds of 71-75-74.


Middleton said the team will come back after Christmas break and attempt to qualify for the NAIA national tournament again with Burns leading the way.
"A lot of the younger guys have looked up to him, because he's older and a really good player," Middleton said. "At the college level, when you have a little bit of maturity to you, and you have golfing ability, kids tend to look up and listen, and focus more."

Middleton said Burns' age, 25, has been a plus for the team.

He's brought the maturity level versus having a couple of 18 year-old freshmen. He's brought some really good talented golfing ability, which makes coaching a little easier."

"We've been pretty good in the past, but now having [Justin] just makes us that much better, and it helps make the other players better."