07 Nov 2018

Burnett, Eagles flying to 'the top'

by Mark Oliver

One year removed from a Class 3A quarterfinals appearance, Mayflower soars into the playoffs this season with an impressive 9-1 record, the top scoring offense in Class 3A and a mission to conquer the state of Arkansas. 

"All season long, we have had one goal and that has been to get to the top," Mayflower senior fullback and linebacker Dylan Burnett said. "From day one, every game and every goal has been to fight to get to the top. Our goal is to get to the championship game and finish on top."

Burnett was selected to this year's 501 Football Team — 28 players representing all 11 counties of the 501. The team, sponsored by Conway Ortho and Sports Medicine Center, Conway Regional Health System and First Security Bank, boasts the best the 501 has to offer both on and off the field. The senior was nominated by his head coach, Austin Emerson.

"Dylan is a very intelligent athlete, who is also the hardest working guy in the program," Emerson wrote in his nomination. "He has a joyful personality, never has a bad day and puts everyone around him in a better mood when he is around."

Offensively, Burnett has rushed 32 times for 236 yards and four touchdowns this season. The senior also added two receptions for 50 yards and a score. Defensively, No. 33 represents one of the team's leaders with 42 tackles, four sacks, two forced fumbles and two fumble recoveries. 

"My goal this year was to be a better leader on and off the field and be someone that my team can trust," Burnett said. "I wanted to be better than I was last year, and I wanted to make sure that I knew everything I needed to know to be successful. I'm the kind of guy that will do everything I can to help my team." 

"Dylan plays the game the way it is supposed to be played, which is as hard as you can for as long as you can," Emerson wrote. "He does more to lift people up than to tear them down."

Mayflower (9-1, 6-1 Class 4-3A) averages 45.6 points per game. According to Burnett, the key to the team's offensive success is all about chemistry.

"We have great team chemistry," Burnett said. "[Keon and Deon Simmons] are great athletes and great guys on and off the field. Our big offensive line handles a lot of the workload, and we wouldn't be the same without them. All of us work together to make one great unit."

Even more impressively, the Eagles defense allows just 13.9 points per game.

"Defense is a mental thing," Burnett said. "It's about knowing the plays before your opponent runs them. I give a lot of credit to our defensive line. They make it easier for me to make my reads. They hold them up, and I go in and make the tackle."

"Burnett is a hard worker in the weight room," Emerson wrote. "He always does everything he is asked. He is exactly what you want out of every athlete you coach."

The only blemish on the Eagles' season? A 40-14 loss to Glen Rose in Week 5.

"That game was good for us," Burnett said, "We needed a loss. We came in the first few games of the season thinking this year would be a walk in the park. We had a chip on our shoulder, but they handed it to us and we got what we deserved. Losing that game helped us get into the zone, and we're a much better team today because of it. I would love to see them in the finals to get our revenge. That's what we all want."

This week, the Eagles play host to Pine Bluff Dollarway to open the Class 3A playoffs.

"We're thinking about where we want to go, and we are taking it one game at a time," Burnett said. "This week, we are focused on working together, getting our fundamentals right and playing with the right technique. This is a big game. If you lose, you go home. Nothing is guaranteed. We have to be on the same boat and play together as a unit." 

No matter where the team finishes, it's been a year to remember for the senior. 

"It feels great," Burnett said. "I've loved every part of this year. There's nothing like celebrating after a big victory or whooping a team that you really want to beat and celebrating with your friends. Being a senior is great, and I'm going to miss it for sure. This year has been an awesome experience, and I'm glad that I'm at Mayflower to get it all done." 

Off the field, Burnett is a member of Eagles track and field and is involved with Beta Club, Heritage Club and Future Business Leaders of America at Mayflower High School. When he's not focused on academics and athletics, the senior is working at Harps in Mayflower and spending time with friends.

"I like my job at Harps," Burnett said. "I get to see everyone there on Saturday mornings, and we end up talking football and having a good time. I also enjoy hanging out with friends and having fun." 

After high school, Burnett hopes to continue playing football at the collegiate level and plans to pursue a degree in physical therapy, athletic training or coaching. 

"I have a very strong work ethic," Burnett said. "I'm very dedicated and believe in hard work. If you can make it, you can do it, and if you really want it, you have to go get it." 

Mayflower plays host to Pine Bluff Dollarway to open the Class 3A playoffs at 7 p.m. Friday.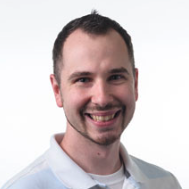 Latest posts by Mark Oliver
(see all)