13 Sep 2020

Burgener-Slaton joins OB-GYN clinic

Posted at 2:38 PMh

in

News

Kala Burgener-Slaton, MD, has joined the team at Conway Regional Health System. Slaton will be practicing alongside Michael Wood, MD, Courtney Sick, MD, and Megan Moix, APRN, at Renaissance Women's Center.

Slaton received her obstetrics and gynecology residency training at the University of Arkansas Medical Sciences, where she also completed medical school.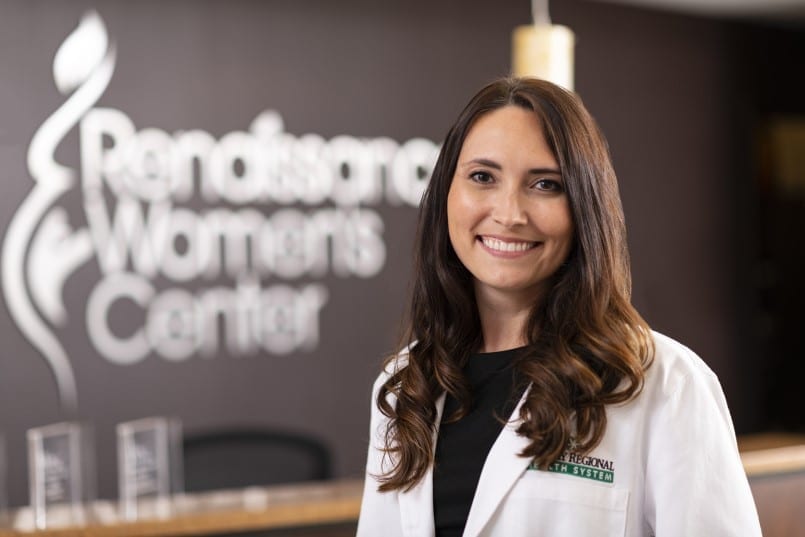 "I am excited to be at Conway Regional and expand the reach of obstetrics and gynecology. As a native of Conway County, I am thankful for the opportunity to meet the needs of the patients and the communities we serve."
In addition to providing care for patients in the Conway community, Slaton will hold an outreach clinic in Morrilton.
"We are excited to welcome Dr. Burgener-Slaton to our medical staff," said Rebekah Fincher, chief administrative officer for Conway Regional. "The addition of Dr. Burgener-Slaton's practice will ensure that Conway Regional continues to meet the needs of the communities we serve, while also providing expanded access outside Faulkner County."
Slaton began practicing in August. Obstetrics and gynecological physicians have an expertise in female reproductive health, pregnancy and childbirth. Conway Regional Renaissance Women's center is located at 2300 Robinson Ave. For more information, call 501.548.6100.