30 Sep

Brown makes history for Benton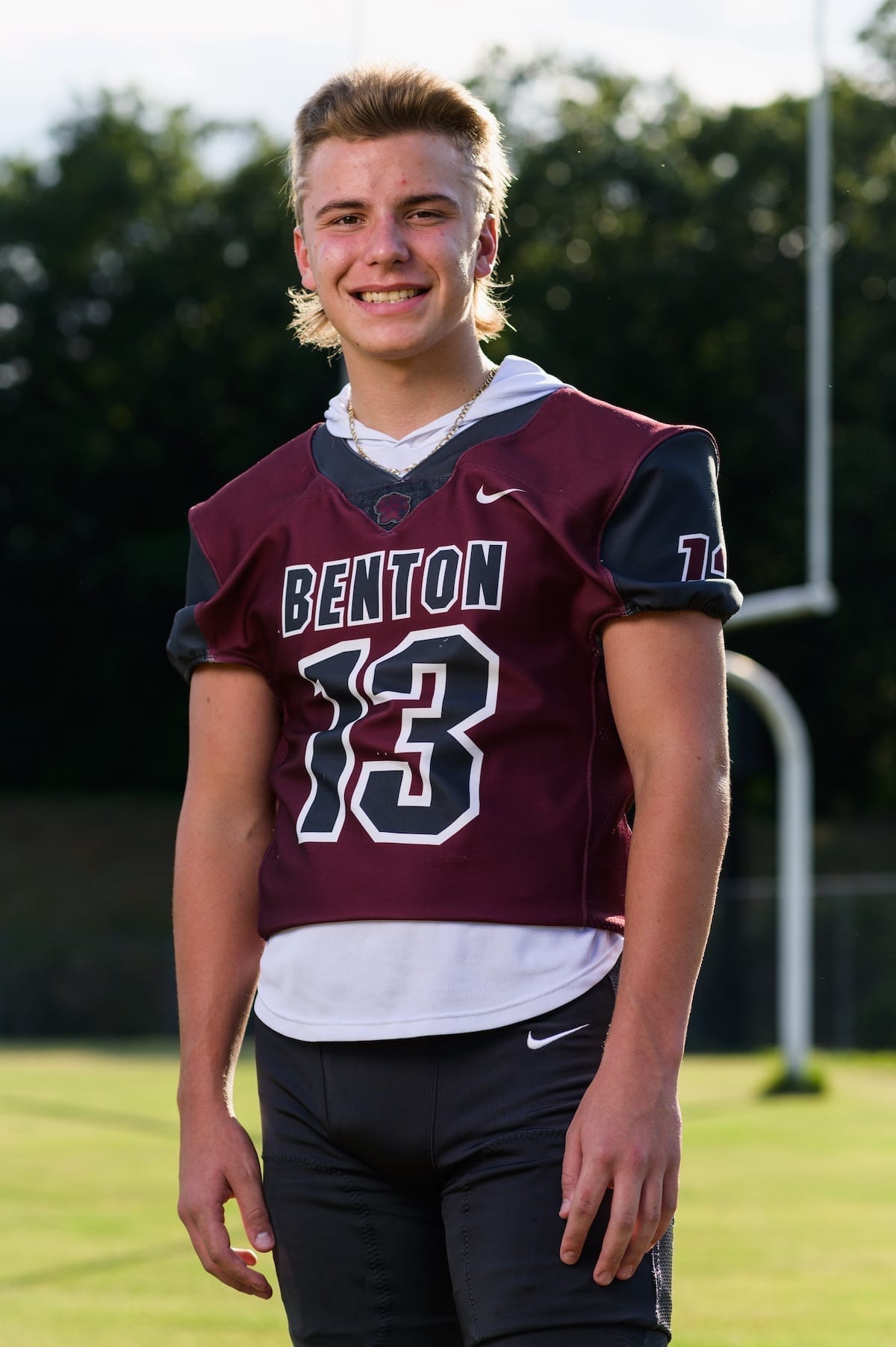 When he was in eighth grade, Garrett Brown dreamed of playing basketball for Benton High School.
When he didn't make the team, his love of sports inspired him to pick up a football instead. Five years later, the Panthers' three-year starting quarterback has firmly cemented himself in Benton football lore.
In last week's 47-40 victory over Russellville, the senior eclipsed 5,500 career passing yards, breaking the school record and completing Benton's quarterback triple crown.
"I now hold the record for passing yards, touchdowns and completions," Brown said. "I honestly didn't know that I was close to breaking them until Coach Harris mentioned it during a pre-season interview. It's cool to break [records], but winning with my team is the real goal."
Even more impressive than Brown's historic accomplishments are the hurdles the all-state quarterback has endured to get to where he is today.
"I had knee surgery after the state championship in 2018 because my knee was falling apart," Brown said. "They took bone from my tibia and grafted it into my knee. I spent months growing a new knee and doing physical therapy to make it back on the field in 2019. There were days where I didn't know if I'd get there again, but I pushed through and was playing again by the Salt Bowl."
Despite his individual accomplishments, the senior has his sights set on a bigger prize this season. One year removed from a one-point loss in the Class 6A title game, Brown is ready to add a state championship ring to his trophy case.
"My personal goals and our team goals are the same — get back to the state championship at War Memorial," Brown said. "Not being able to practice for so many months has most teams behind the ball, so we are working hard to catch up. To achieve our goals, we have to win and hope that COVID-19 doesn't take away the season."
Brown was selected to this year's 501 Football Team — 24 players representing all 11 counties of the 501. The team, sponsored by Conway Regional Health System and First Security Bank, boasts the best the 501 has to offer both on and off the field. The senior was nominated by his head coach, Brad Harris.
"Garrett is a leader on the field," Harris wrote in his nomination. "His biggest attributes are his arm strength and his ability to process how defenses react to plays. He is also elusive in the pocket and is always looking to throw the football downfield. He is also a good student that is very well liked in the school building. He is easy to talk to and a very laid-back young man."
A modest leader, Brown is quick to recognize those who set him up for success weekly.
"My offensive linemen are my guys," Brown said. "They stand between me and a tackle on the field, but I know they have my back off the field, too."
This week, Brown and the Panthers fight to remain undefeated in conference play against red-hot Siloam Springs.
"[Our season] has had its ups and downs, but we are improving every week," Brown said. "It's a winnable game, but we have to execute our offensive strategy well. We have a lot of younger guys on our team, and I try to be supportive, but also tough on them."
Off the field, Brown enjoys playing baseball for Benton, hanging out with friends and spending time at the driving range. The senior also gives back to his community through coaching and volunteer work for the Saline County Boys and Girls Club.
"Garrett works with our peewee football players during the season — helping some of our younger players with quarterback development," Harris wrote. "He is a good mentor to these young men by the way he carries himself at practices and in the community."
Benton plays host to Siloam Springs at 7 p.m., Friday, Oct. 2.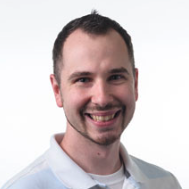 Latest posts by Mark Oliver
(see all)