17 Mar

Brinkley, Hamilton named Southland Pair of the Week

FRISCO, Texas – The Southland Conference announced its weekly Pair of the Week yesterday. The tandem of Aly Brinkley and Colene Hamilton picked up the honor of SLC Beach Volleyball Pair of the Week after their outstanding weekend in the sand.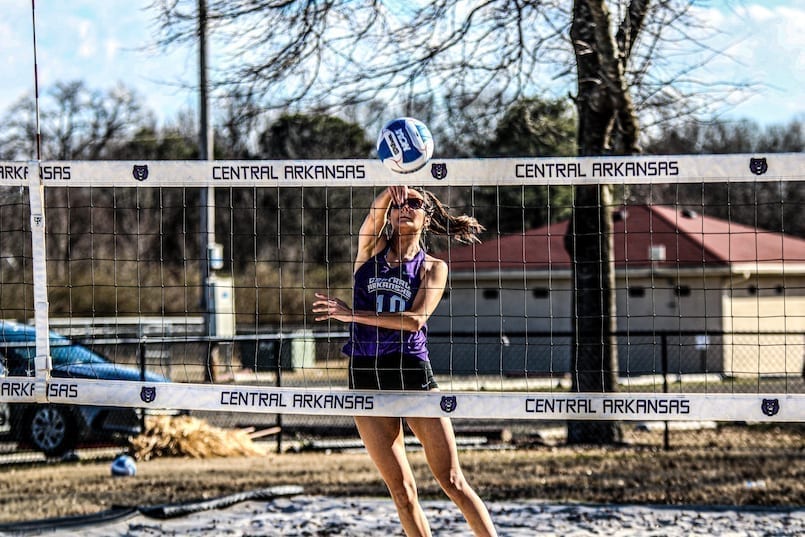 The dynamic duo of Brinkley and Hamilton were a force to be reckoned with over the weekend as they posted a 4-1 record at the No. 1 position. Over the weekend, the UCA pair defeated the No.1's from HBU, ULM, and Southeastern, twice. The twosome helped the Beach Bears post a 4-1 record.
Brinkley and Hamilton have played at the No. 1 spot for all 14 matches on the season. They have combined for an 8-6 record.
The Beach Bears return to the sand for the NOLA Classic hosted by Tulane. First serves are scheduled for 8:30 a.m. on Friday.
From the Coach – Autumn Erickson
"I am so thrilled to see Aly and Colene recognized by the Southland Conference. They are an incredibly dynamic duo with Aly's big block and attacking presence at the net, and Colene's insane defensive foot speed and peripheral vision. They battled hard last week to come up with some big wins for us, and I look forward to watching them progress."