22 Jan 2020

Brech brings positivity to Guy-Perkins Thunderbirds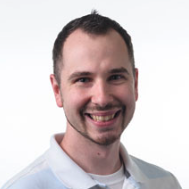 Latest posts by Mark Oliver
(see all)
Brandon Brech never planned to step on a basketball court. In fact, he wasn't even interested in the game. However, being in the wrong place at the right time turned into the best mistake the Guy-Perkins senior guard has ever endured.  
"I never wanted to play basketball," Brech said. "The only reason I started playing basketball was because of a scheduling mishap in junior high where I was put in basketball by accident. I was never interested in playing because I didn't play when I was younger. But I gave it a shot, and the team convinced me to stick around and the rest is history."
As a freshman with no experience, Brech became acclimated with the game by studying the NBA and quickly took a liking to Hall of Famer Allen Iverson.
"Once I started playing, I knew that I wanted to get better quickly," Brech said. "I started watching film on Iverson and studied how we played the game. I spent hours in the gym every day working to get caught up on the time that I had missed. I started playing with people who were a lot better than me so that I could get better. Even today, I'm still trying to learn as much as I can about the game."
Just one year after picking up a basketball, Brech experienced something most high school athletes never do — a state championship.
"Winning the state championship as a sophomore was crazy," Brech said. "Now all I can think about is doing it again. Seeing all those seniors go out there and end their high school careers with a title — I knew that I wanted to be able to do the same when I was a senior."
Midway through his final season as a Thunderbird, Brech remains focused on ending his high school career just as successfully as it began.
"We're a young team with a new coach, but we're getting better every day," Brech said. "Last year, we went out in the first round of the district tournament, and we weren't satisfied with that. Our goal right now is to make it to regionals and take it one game at a time from there. All season long, we've been learning how to trust one another and grow our friendship on and off the court. With that kind of chemistry, success will soon follow."  
Brech was selected to this year's 501 Basketball Team — 41 players representing the best the 501 has to offer both on and off the court. The team is sponsored by Conway Regional Health System, First Security Bank and Conway Orthopedics and Sports Medicine Center. The senior was nominated by his head coach, Keane Guiden.
"Brandon's best qualities are shooting the basketball, his willingness to help others and being respectful," Guiden wrote in his nomination. "His positive leadership and work to improve chemistry with teammates makes him a good teammate, and I expect him to be one of our leading scorers."
As a senior leader, Brech is tasked with the responsibility of leading a young Thunderbirds squad through the ups and downs of the season.
"I've wanted to be a member of the 501 Basketball Team ever since one of my friends got it last year," Brech said. "As a team captain this year, I'm trying to be the best leader and role model that I can possibly be so they can one day lead their team like I led them."
Deep in the heart of the Class 5-1A conference schedule, the Thunderbirds face a critical conference showdown at Shirley this week.
"When we played Shirley earlier in the semester, we were at our worst," Brech said. "We were still trying to learn who we were as a team, but I think we're where we need to be in order to take them. If we share the ball and trust one another, we can come up with a big win that will serve as a motivational boost through the rest of the season."
Off the court, Brech runs track, serves as FCCLA secretary and volunteers his time as an assistant peewee basketball coach at Guy-Perkins.
"From my experience, you don't get good at something without working hard," Brech said. "On and off the court, you have to keep your head up, work on your academics, work hard in the gym and never get down on yourself."
After high school, Brech plans to use his experience to grow the love of basketball through the 501. 
"I want to be a basketball coach," Brech said. "Watching [former Guy-Perkins coach John Hutchcraft] and how successful he was and how much everyone liked him — that's who I want to be. I want to be able to coach at one school my whole career and make a name for myself."
Guy-Perkins (5-18, 3-9 Class 5-1A West) plays at Shirley at 7 p.m. Friday, Jan. 24.