02 Oct 2019

Brazeal rallying England to strong finish

by Levi Gilbert

Mason Brazeal grew up watching his brother, Brayden, play football. Now, three years after his brother was named to the 501 Football Team, Mason is following in his path. Mason even plays quarterback, just like big brother. 

"I had been watching him play since I was really young," Mason said. "I was kind of born into the family playing football."

As a senior, Brazeal has high goals set for his final campaign. He is aiming to personally contribute 25 touchdowns and more than 2,000 passing yards for the Lion offense. Being a leader on and off the field isn't always easy. At 1-3 (0-1), Brazeal has faced frustration in the first half of the season, but he is hopeful the Lions still have time and the talent to turn it around. 

"[We have to] have a fighter's mentality," Brazeal said. "When one thing goes wrong, [we can't] just completely shut down."
Last week, the Lions opened 5-2A play against Magnet Cove. The Lions trailed 21-20 at halftime, but a 21-point third quarter by Magnet Cove quickly put the game out of reach.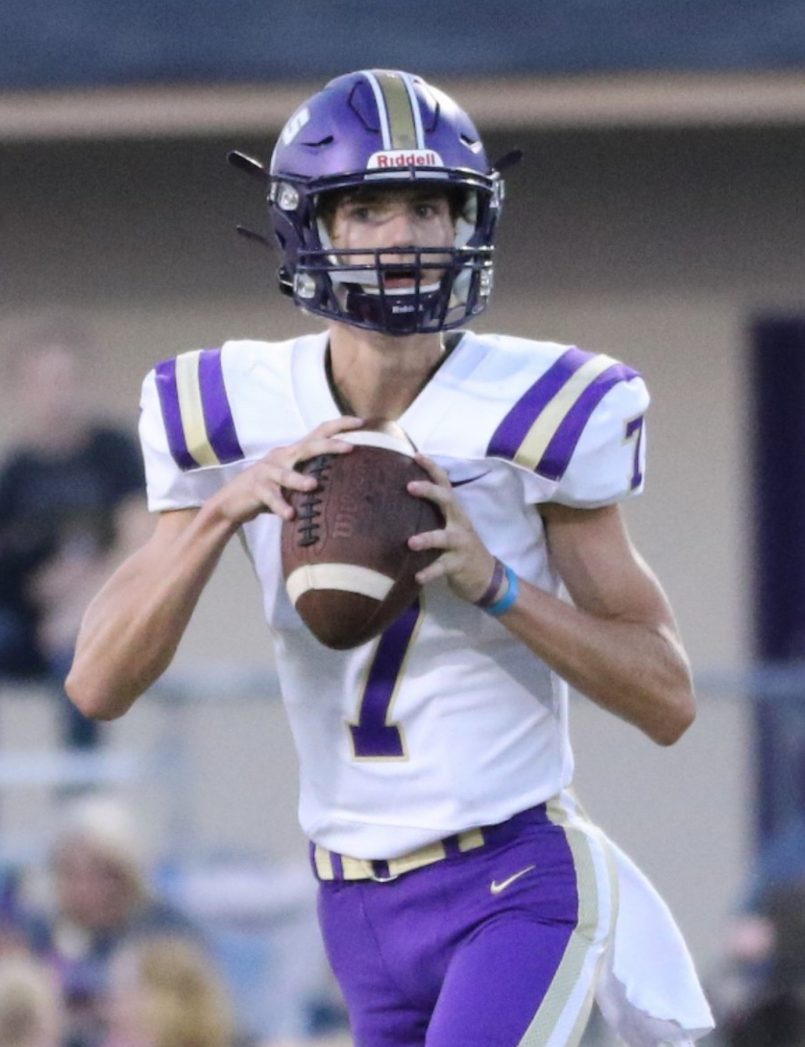 "We need to learn how to finish the game," Brazeal said. "When we are up at halftime, we can't come out and let the team back in the game. We need to come out and keep pounding them and finish them."
Up next for England is a trip to winless Bigelow (0-4, 0-1). 
"We have got to come out this game and play defense," Brazeal said. "We also still have to execute on offense and just play like we know how to play. We've got the talent to be good on both sides of the ball — we've just got to come out and show it. We just have to play a complete game of non-stop 100 percent effort. People just have to do their job — not anyone else's — because if everyone on defense does their job, then we'll be successful."
Brazeal was selected to this year's 501 Football Team – 27 players representing all 11 counties of the 501. The team, sponsored by Conway Regional Health System, First Security Bank and Conway Orthopaedics and Sports Medicine Center, boasts the best the 501 has to offer both on and off the field. The senior quarterback was nominated by his head coach, Andrew Roberson.
Brazeal is a two-sport athlete at England; he'll play baseball for the Lions this spring. In his free time, he can be found outdoors hunting and fishing. 
Brazeal and the Lions continue 5-2A play at Bigelow at 7 p.m. Friday, Oct. 4.
As his final high school season wraps up, Brazeal offers this advice to underclassmen student-athletes — listen and put in the work.
"The main thing is to listen to your coaches and the older people that want the best for you," Brazeal said. "Because you might wonder why they're saying the things they are saying to you, but trust me, just listen to them because all they are trying to do is help you. And have perfect effort in everything you do because time will fly by and the next thing you know, you'll be graduating. Never take things for granted because when they are gone, they are gone."

Latest posts by Levi GIlbert
(see all)