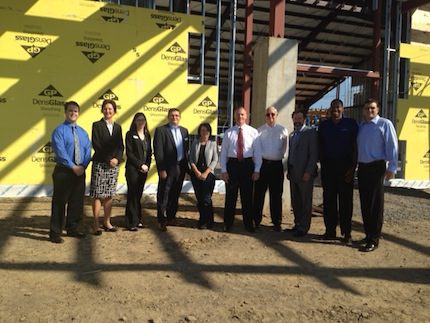 29 Oct 2012

Boys and Girls Club receives HP grant

Posted at 6:58 PMh

in

News

The Boys and Girls Club of Faulkner County recently announced it has received technology grants totaling more than $9,200 from HP.

HP's donation, including 12 HP Pro All-in-One PCs, will be used in the Club technology lab. Members will use the technology to help develop basic computer skills, as well as participate in Club Tech programs.

Through the Club Tech suite of programs, kids learn how to use basic business software, be safe online and learn advanced hardware and networking skills.


"HP is committed to applying our technology, expertise, and dedicated volunteers to increase quality of life and contribute to the prosperity of people and communities around the world. With this grant, we are helping to open up new opportunities for Boys & Girls Club members and help foster their technology growth," said Gabi Zedlmayer, vice president, Office of Sustainability and Social Innovation, HP.


Education and Career programs are one of the five core program areas offered at Boys and Girls Clubs. All programs are designed to help fulfil the mission to enable all young people to reach their full potential.


"We applaud HP's commitment to education. The equipment that we've received today will enhance the learning experience for hundreds of children in our community," said Bill Hegeman, campaign steering committee co-chair.


For more information, visit bgcfaulkner.org.