19 May

Bowling dynasty: Cabot, Greenbrier continue to dominate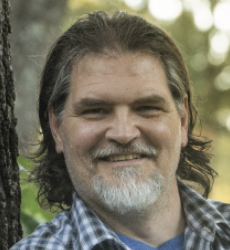 Latest posts by Dwain Hebda
(see all)
For some coaches and athletes, winning a state title takes years of near-misses and heartbreaking defeats. For Sandy White and Clark Bing, championships are all they know in coaching their respective high school bowling teams. 
Over the past six years, White has won with both boys and girls squads, with her girls having sewn up their fifth-straight state title in February. She credits her athletes for setting high expectations for themselves and the program as the foundation of this consistent excellence.
"I think they just set a precedent that if you're going to try out for bowling, it's no joke," she said. "They have a reputation of winning, and these girls have worked hard. Lots of kids look forward to trying out for basketball or the football team or whatever. These kids look forward to trying out for the high school bowling team, and they start in league bowling at a young age."
White's efforts to build the program have been noticed by her coaching peers as well. Last year, she was named Arkansas High School Bowling Coach of the Year, and this year was named National Federation's High School Bowling Coach of the Year for the organization's six-state section that includes Arkansas.
Cabot shares Greenbrier's elite company with seven girls state titles overall and the last four in a row. The boys team has won an additional five titles, which were also won consecutively. Bing, who's been the head coach for three years, said the latest girls title was hard-won. 
"We actually were in a situation in the state tourney where going into their last four baker games we were actually down about 70 pins," he said. "That is something we had not experienced all year. They handled that relatively well for the most part. It took a little calming down."
Baker games are 10-frame games bowled by five rotating team members per side and comprise the latter part of a tournament. They are weighted differently than traditional games and the pressure is greater as each bowler has only two frames in which to contribute.
"They were a bag of emotions, let's put it that way," Bing said. "They almost hit the panic button, but they were able to compose themselves. I told them the pressure's not on us, the pressure's on the team that's ahead of you because they're ahead of a potential four-time state champion."